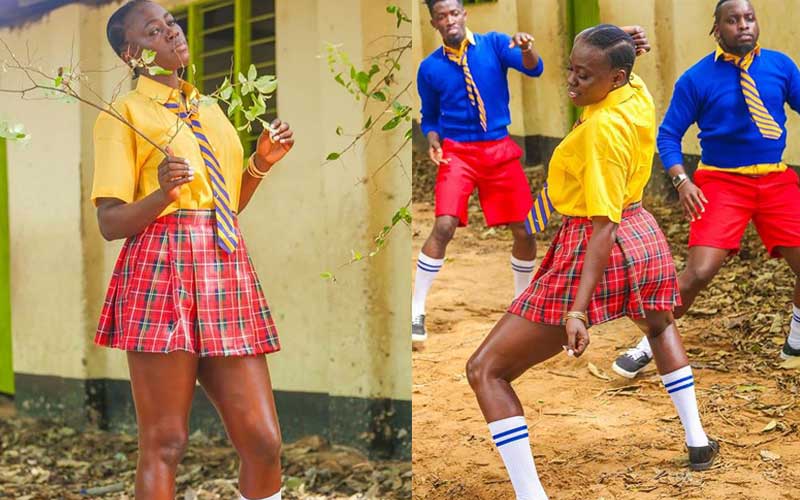 Flamboyant singer Akothee has revealed her retirement plan. The 'Abebo' hitmaker took to social media on August 5 saying that she intends to retire once she clocks 45. This means that the singer will only be active in the entertainment industry for the next five years. The self-proclaimed 'President of Single Mothers' disclosed that she's dedicating the next five years to building her empire and ensure everything is in place, before shifting focus to her charity organization.
"The energy I had when I was 20 was not the same when I turned 30 and will not be the same when I am 50. I want to use my 40s properly to do hard things, wake up early, so I can have an easy life at my 50s and enjoy my sleep; my bed is not running away. Actually, I don't have an alarm, my dreams wake me up automatically," she wrote in part.
READ ALSO: Akothee heartbroken, says adopted son lied to her about his family
According to the mother of five, she has set in place a number of goals that she must achieve and therefore, she is working extra hard to ensure that she meets her targets.
"I have set a target in my life that I must achieve. I will pick up the charity as my retirement plan when I turn 45. For the next coming 5 years, I need it for myself. You can only work on yourself because you know yourself better, you have to choose and put things in place," she continued.
According to her post, fully immersing herself in charity events such building rescue centres, churches are at the heartbeat of her retirement plan.
"Just hold on and pray with me. If God could change my life! He will definitely help me change people's lives too. We don't stop when we are tired, we stop when we are done, get up and manifest in that dream," she shared.
READ ALSO: Celebrity philanthropist Akothee takes break from foundation citing overexertion
This comes barely a month after she pointed out that she had put Akothee Foundation on hold after realizing that some people were just enriching themselves through her foundation. In a long post on her social media pages, Akothee lamented how people have taken advantage of her good heart.
"I am still a mother and I will always be that mother, my heart betrays me all the time, from one corner to the other. I have a lot going on in my life, constantly, I am left with family bills to clear, be it my mom, dad, grandparents. One time a friend of mine told me 'Esther, all this money you spend on your family, please keep it for your children, they will need it later'," she wrote in part.
"When people wanted to own my life and jump onto my success, using Akothee Foundation that is hardly a year old, with no sponsors or donors as a way of hurting me! I had to put it on hold and concentrate on my life and my children! It hurts when you do things innocently and people feel entitled," she added.