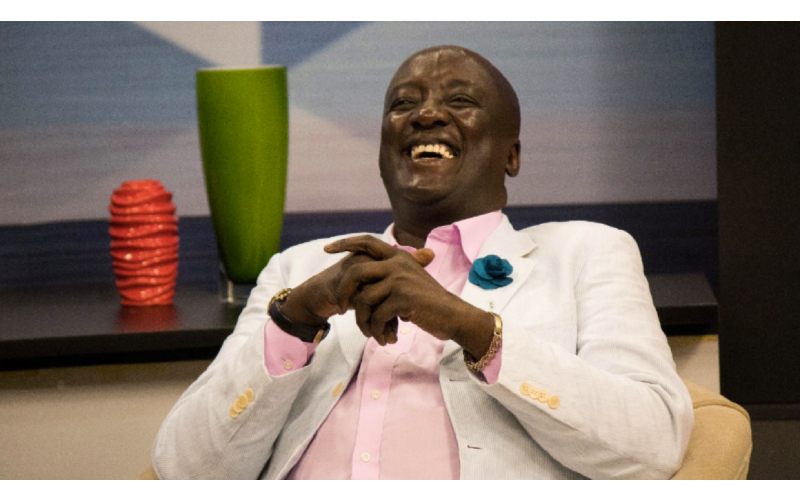 It has now emerged that the late University of Nairobi lecturer Dr Ken Ouko was treated and discharged at the institution's clinic on July, 17, 2020. He was asked to continue with his medication at home but his situation deteriorated. It was at this point that he sought another review at Aga Khan Hospital, Nairobi.
Ouko tested positive for coronavirus, was admitted and put on oxygen. After three days there was no improvement and he was taken to ICU. On July 31, his condition worsened and his family was informed that his lungs were extensively damaged. His kidneys had also failed and he was put on dialysis.
Unfortunately, he succumbed to the virus on August 1, 2020. The late Ouko had an outstanding career as an academician having joined the University of Nairobi as a lecturer and rose through the ranks to become a distinguished sociologist. He also served for three years as a regional coordinator in WHO; Collaborating Centre for Adolescent Health (CRAH).
Education Cabinet Secretary George Magoha, who was his vice-chancellor for 10 years, says Ouko was tactful in telling people things they did not want to hear. Notably, he would strenuously push the agendas of the female gender at a time when academia was very masculine; and it is perhaps what earned him the moniker of a brutal womaniser.
"He was too sympathetic to the needs of females. He always represented their issues and maybe it was misinterpreted. What stood out was his ability to make students think deeply and analyse issues," says Magoha, adding that it would be hard to find a replacement for the man who had made a name for passionately speaking about human behaviour.
He was described by many as an outstanding scholar who simplified lectures using real-life examples.
"Dr Ken Ouko! An incredible university don! Made psychology and sociology sound so simple and practical! So sad COVID has cut your life short! Watched you just a few days ago on KTN! journey well," tweeted lawyer Norman Magaya. Magaya described Dr Ouko as the best sociologist Kenya has ever produced, adding that the don's death was hard to swallow.
See also: What should I do with the Sh13,000 COVID-19 relief?
"Dr Ouko is easily the best sociologist this country has ever produced! Not to forget his easy-going demeanour. He was up there with best! While death is inevitable, this is one of the most painful ones to accept! Fly with the angels my brother till we meet again," he added.
The deceased leaves behind a wife and four children. He will be buried on August 7, 2020, in Kamuma, Nyandiwa village, Homa Bay County.