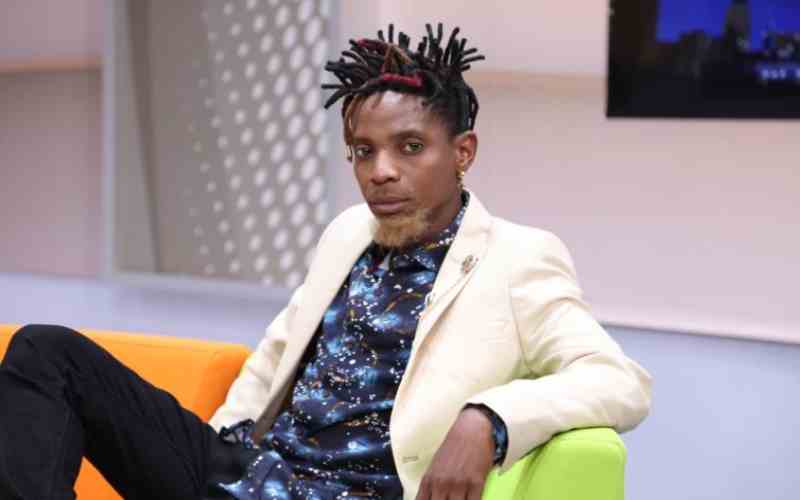 Lately, one of the most celebrated rib-crackers in the region Eric Omondi has been on the overdrive generating sponsored content, most of which he has been broadcasting via his Instagram page. He is marketing for major brands such as Dstv, among others, and he says Covid-19 has come with its blessings.
"There is a lot of business coming my way, and I have had to work extra hard to ensure that my clients get the best from the assigned productions," Eric told Standard Entertainment&Lifestyle adding that he owed it all to his fans mostly the ones who follow him on Instagram and who have subscribed to his YouTube channel.
ALSO READ: Eric Omondi opens up on depression
It happens that his latest fan is none other than his mother, who joined Instagram recently. Still, a bit confused by all the drama she is seeing her son get involved in in the hilarious videos he posts to his confession, Eric says his mother is slightly disturbed.
"My mother called me the other day, and you could tell that she was a bit worried. She had been watching my videos on Instagram, and you know, all that madness. She didn't think I was really normal and that some of my jokes are weird," Eric said.
ALSO READ: The other side of Eric Omondi
"She has since asked me to slow down. She thinks I am too hyper for life and that during these Corona days, I should treat life slow," Eric said before lending a burst of prolonged laughter.
"I don't think I can slow down. In fact, I am working on one of the biggest shows that will be held at the Kenya International Convention Centre (KICC) in September. You should watch out for this," he remarked.
RELATED ARTICLES