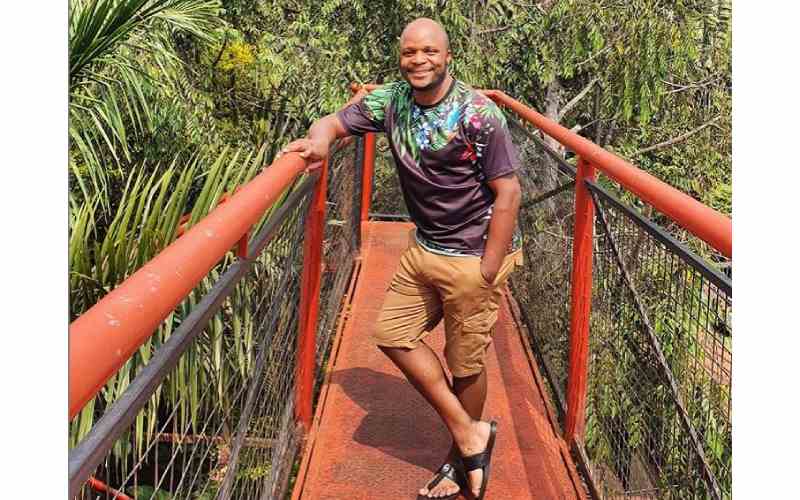 Does exposure pay or not? This is the heated debate that got Kenyans talking after city restaurant ArtCaffe launched a competition dubbed #ARTofthecity. The contest is meant to help Kenyan creatives get exposure by showcasing their works, among other awards.
For instance, the winner of the competition will get an exhibition space in one of the restaurants or two months of internship. "Exhibition space in one of our restaurants for 2 months or an internship with the Artcaffe Design Team for 2 months. And free coffee for a year! A total of 365 coffees redeemed at 1 a day," read the post.
The post went viral, with most Kenyans criticizing the restaurant and accused ArtCaffe of exploiting Kenyan creatives with what they were offering.
ALSO READ: 'Exposure' is refusing to buy art — Wambui Collymore
Kenyan celebrities also weighed in on the issue of creatives getting exploited while others had different opinions. Radio presenter Jalangó differed with a majority of Kenyans and arguing that creatives need a platform to expose their talents, adding he is a product of exposure.
"Many people in the creatives sometimes just need platforms to showcase their work and that's why if you were to organise a talent or creative search millions of creatives will come out just to have that platform. I remember when starting at the theatre when our pay was just a packet of chips and salamu???????????????? and that exposure got me to be seen now I get paid for what I exposed!
"In 2010 @chriskirwa gambled with me to Mc the trophy tour at Nyayo stadium, that exposure got me a chance to Mc at the World cup in South Africa! In short, I am a product of exposure!" said Jalangó.
ALSO READ: Artcaffe advertises competition that pays in coffee, Kenyans react
 Kenyan rapper and entrepreneur Julius Owino, aka Juliani, stated that the ArtCaffe competition is a good chance for creatives to build their portfolios. "The problem with Artcaffe is wording and timing. If I was a young designer: a Win/display of my work, on my portfolio looks good as I apply for other assignments. Free coffee and free working space for a year. All this depends on other values I see besides KSH," said Juliani.
Media personality Kamene Goro, however, stated that creatives need to be paid something tangible, adding that exposure does not pay bills.