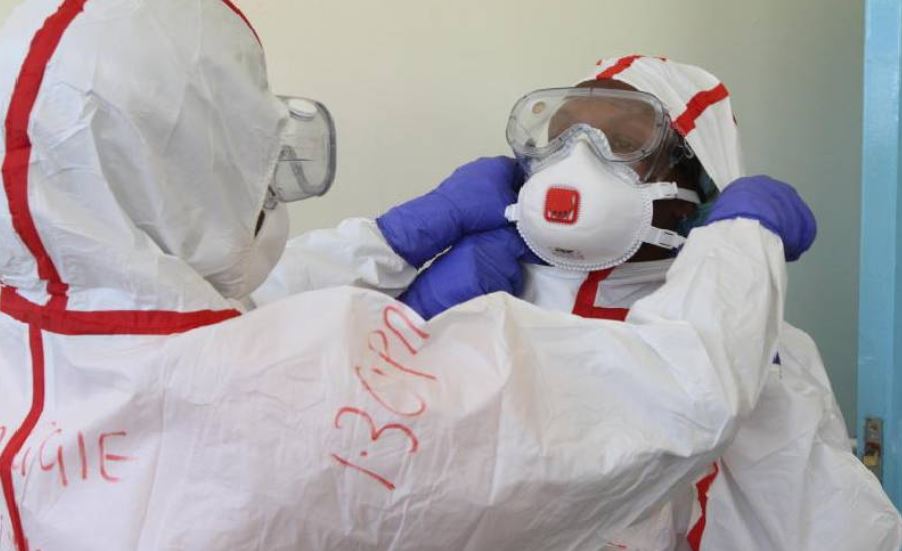 Hundreds of Kariobangi estate residents in Machakos town were yesterday gripped with fear and anxiety when they found one of them lying dead in the local streets, unknowing the disease that might have killed him. The middle-aged man was said to have collapsed on his way home from the hospital and died out of what the residents doubted whether it was Covid-19 or a normal disease. The curiosity sent the residents packing as one after the other observed the body from a distance. The residents informed the senior town chief Joshua Kimeu, who arrived at the scene immediately and cautioned the residents against drawing close to the body before health officials acknowledge the cause of his death. Later, officials found out that the man had been attending hospital for some time after suffering from an unknown disease and that he was staying alone in the vulnerable estate.
READ ALSO:Ken Ouko was one of the best guests I had on my show- Serah Teshna
The chief immediately called the health emergency team from the Machakos county Government, who arrived with spraying machines and started sanitizing the area for combat of any possible coronavirus infection. The arrival of the health officials scared further the residents, some who concluded the man might have been suffering from Covid-19 and kept a distance from the scene as the officials collected the body and took it to the Machakos level five hospital mortuary. The confused estate was left discussing the matter in small groups and low tones as some regretted having earlier drawn near where the body was lying. The chief told the residents to wait for the examination of the body to determine whether the man might have the coronavirus for the way forward.
READ ALSO: No more hawkers, preachers allowed in matatus
''If the examination establishes the man was coronavirus positive, then I advise those who came close to the man when he was alive or dead go for testing to remove the stigma'' said chief Kimeu.
Those who talked to the Standard after the chief's advice vowed not to do so for fear of being quarantined if they were found positive.
''I can't dare go for any testing because I am not sure whether I am affected or not, I better stay like that instead of risking being taken for isolation'' said one resident. The chief told the residents to wait for two to three days for the outcome of the dead man's results for the way forward.