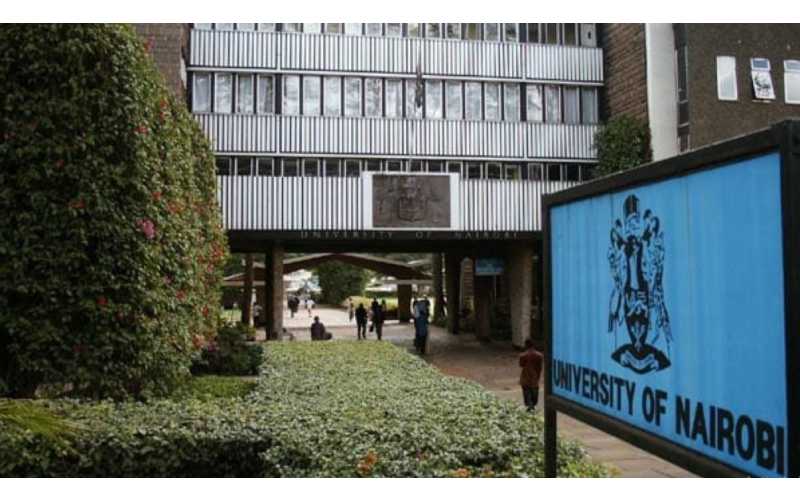 The University of Nairobi was ranked the 10th best university in Africa by Webometrics. It was the only university from East Africa in the top ten with an excellence rank of 1602. Worldwide it was ranked at position 956 ahead of Uganda's Makerere University which was ranked 12th in Africa and 1013 in the world.
Kenyatta University, Moi, Jomo Kenyatta University of Agriculture and Technology (JKUAT) came in position 38, 47 and 62 respectively. While Egerton, Strathmore, Technical University of Kenya (TUK) and Maseno followed at 125, 134, 144 and 154 respectively in Africa.
The ranking uses both webometric (all missions) and bibliometric (research mission) indicators and its objective to promote access to the knowledge generated by the University. It also pushes universities to increase the quantity and quality of web contents to improve their respective ranks.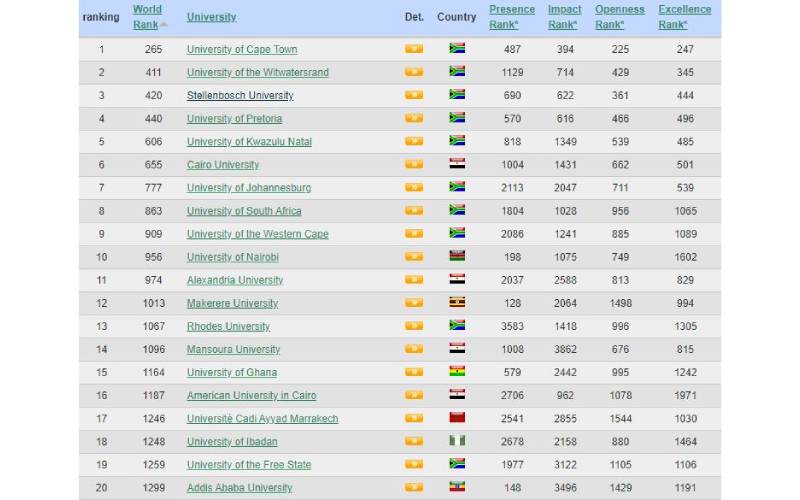 Webometrics uses link analysis for quality evaluation as it is a far more powerful tool than citation analysis or global surveys. Since 2004, the ranking is published twice a year and data is collected during the first weeks of January and July for being public at the end of both months, covering more than 30 000 Higher Education Institutions worldwide.
The intention is to motivate both institutions and scholars to have a web presence that reflects accurately their activities. Universities in Kenya are currently closed due to the Coronavirus pandemic and last week, Education Cabinet Secretary George Magoha announced that they would reopen for face to face sessions in January 2021 as opposed to September this year.
CS Magoha arrived at the decision after meeting with stakeholders to deliberate the preparedness for the phased reopening of the institutions as directed by President Uhuru. Magoha stated that the final decision to reopen the institutions would be dependent on guidance from the Ministry of Health.
READ ALSO: Cheapest student meals and where to find them
The CS, however, noted the universities should continue offering virtual learning and give priority to final year students so that they can graduate. "Universities should continue offering virtual learning, examinations and virtual graduations but in strict adherence observance to quality measures set by the Commission for University Education's the University Standards and Guidelines.
"Priority should be given to final year students to ensure they can graduate," said Magoha.