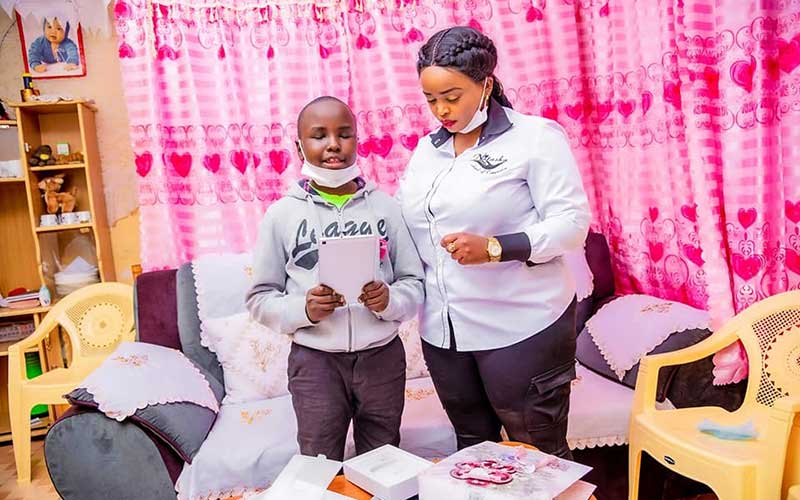 Popular city preacher Lucy Natasha recently visited Kenya's youngest preacher Victor Githu and his family bearing gifts. Natasha said she'd paid three months' rent and shopped for the family; she also gave Victor's mother capital to start a business and gifted the young preacher an iPad to facilitate his online studies.
"We are called to touch lives through sharing God's love… In this season be a blessing to somebody," she wrote on social media.
Victor's passion for Christ
Victor rose to fame not too long ago after his interview with Tuko where he expressed his undying love for Christ. Many were taken aback by his unshakeable commitment to God Owing to his young age. His passion to preach the word of God did sit well with his mother who wanted him to instead concentrate on his studies.
READ ALSO: No black snake came to our church pulpit- Reverend Lucy Natasha
"When I told my mother I wanted to be a preacher, it did not turn out well. We would fight with her and she used to beat me a lot. She was always angry because of what people used to say. I remember we had a shop and she would leave me to work but I would end up closing it and go out to preach. I started preaching when I was five years old. I began talking at seven months and struggled to walk for two years. People started calling me pastor when I was little and that inspired me a lot," he narrated. Victor revealed that when he failed to convince his mother to allow him to be a preacher he attempted to take his life but was saved by his brother.
"I want to be just at the spiritual line. Spiritual line of the Holy Spirit. I want to be a gospel musician who is following the line of the Lord," he said.
Charity initiative
The reverend through her charity initiative, The Natasha Hand of Compassion, reached out to Victor and his family to help ease the financial effects caused by the coronavirus pandemic. The preacher has on several occasions visited needy families in informal settlements, providing them with food. Not forgetting healthcare workers at the forefront of fighting the virus, she recently visited several hospitals with gifts saying: We would like to express our gratitude for their commitment to treating patients, dealing with corona and continuing to offer essential health services to all. These workers are our warriors, fighting every hour of the day to save our loved ones and to keep the rest of us safe and healthy."
READ ALSO: Sonko 'loves' Kenya's hottest preacher, Reverend Lucy Natasha
Here photos of the visit to Victor Githu's family: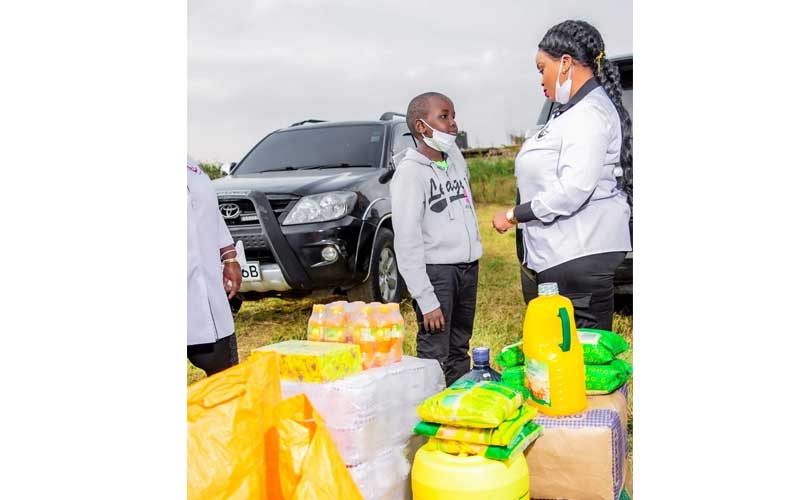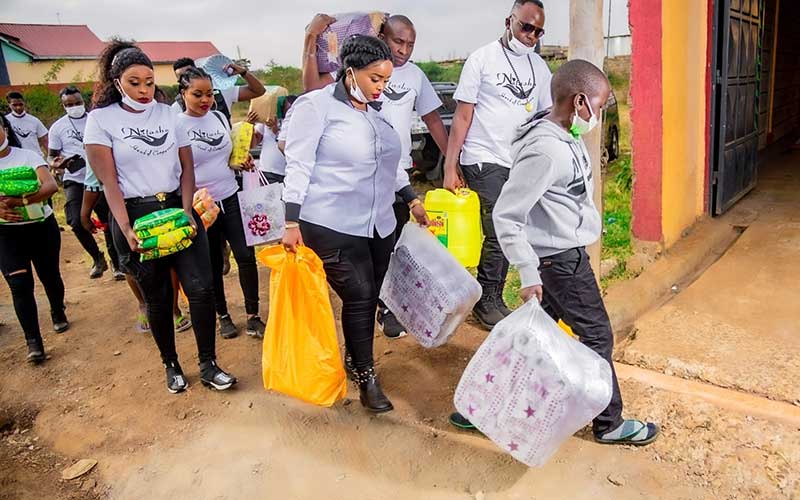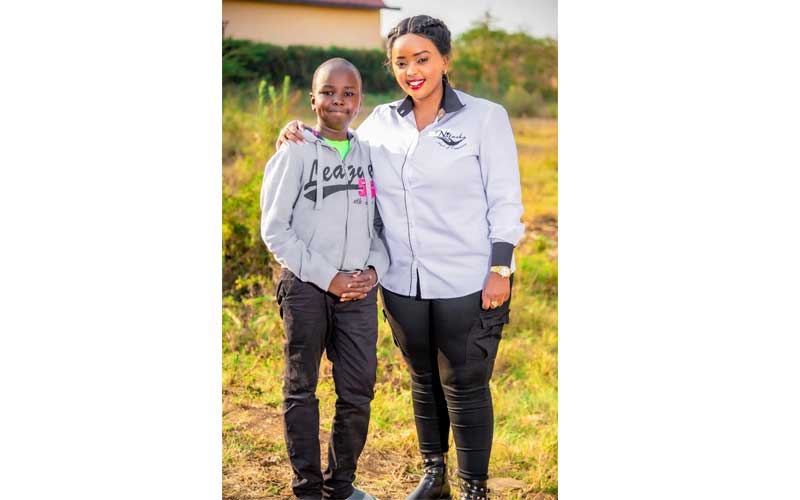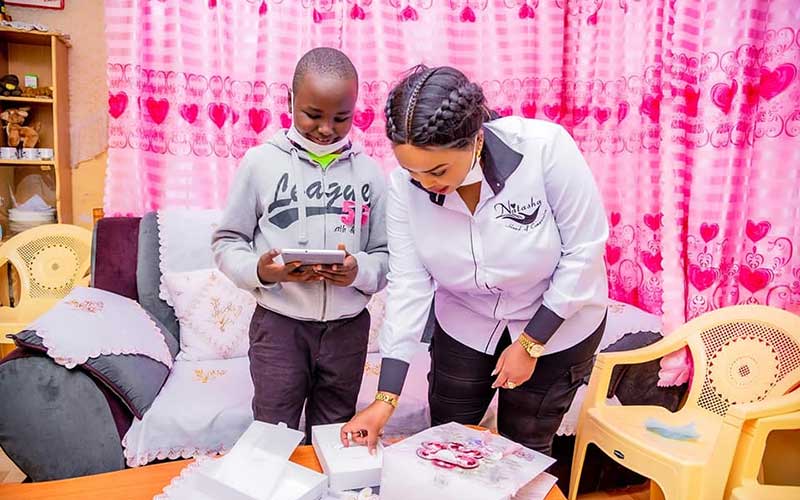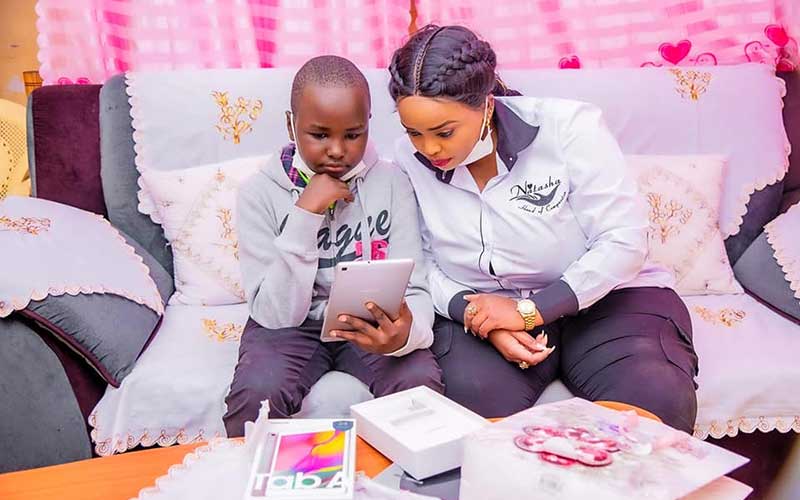 PHOTOS: Facebook/Rev Lucy Natasha.