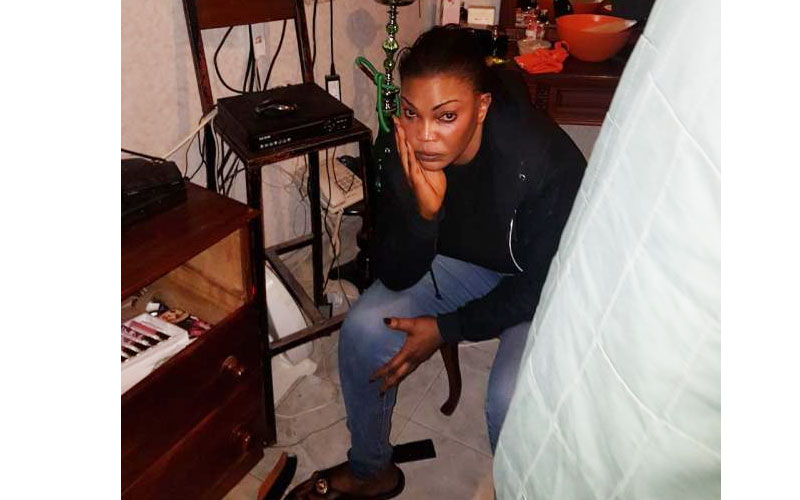 Police raided a bar associated with business woman Joyce Akinyi and arrested 14 people who they claimed had flouted COVID-19 pandemic rules.
Police say they will recommend that the license to Deep West bar be cancelled for breaching ministry of health rules on the pandemic. The team of officers raided the premise on Sunday afternoon and rounded up the occupants including a manager. They were expected in court on Monday to face charges of failing to social distance according to ministry of health rules.
READ ALSO: Cops nab Chinedu's ex Joyce Akinyi with 'powder'
But Akinyi accused police of harassment. She denied claims the manager and waiters there were selling alcohol.
"They are lying. There was no alcohol being sold then. They just rounded up people and took them to the station and have refused to even grant them bail pending arraignment which is wrong," she said.
She added police have been harassing her for some time now and wondered what the motive was.
"We are business people and we know those rules. They are just harassing us."
READ ALSO: Over Sh100 milllion-Chinedu gets lion's share of Akinyi's wealth
President Kenyatta had ordered closure of all bars in the country until further notice as part of efforts to contain the spread of the pandemic. Sale of alcohol in restaurants was also banned.
Outgoing Nairobi police boss Philip Ndolo said they have been conducting operations on premises flouting the rules. He said more than 300 people were over the weekend arrested for flouting the rules.
"People need to be responsible because this is a real danger to all of us now," he said. He added police have been informed on what to do in such operations. Police headquarters had issued directives to be followed and asked for daily reports on affected premises especially bars. This is part of efforts to contain the spread of the disease that has now killed nearly 400 people in Kenya with over 20,000 infected so far.
Related Topics