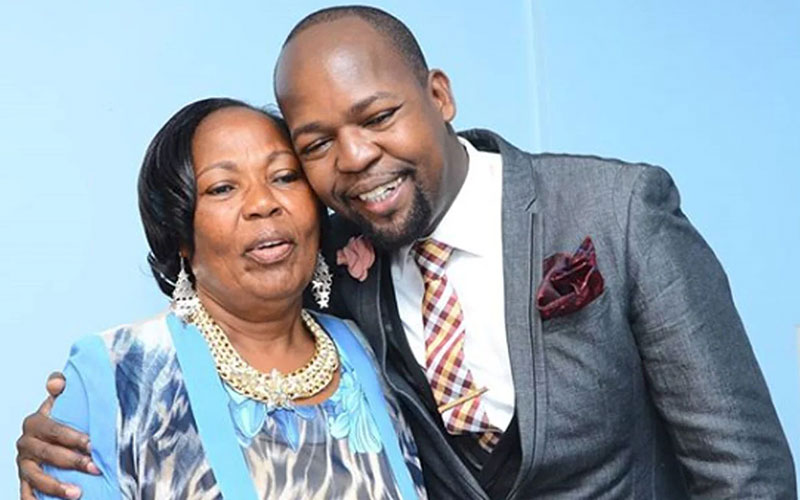 Popular radio presenter Alex Mwakideu recently shared his take on loyalty and trust and why he feels his wife does not fit in the category of loyal people. Speaking on NTV's Wicked Edition with Dr King'ori, the media personality explained that the only person he ever trusted was his late mother who always had his back. He, however, clarified that he loves his wife to death and would probably take a bullet for her if push came to shove. However, according to Mwakideu, love does not necessarily translate to trust and loyalty.
"For my wife...I think I would (take a bullet) but for my kids, that's a definite I wouldn't even think about it but for my wife...I think I would. I don't trust people... at all. The only person I have ever trusted was my late mother, may her soul continue resting in peace. She is the only one I trusted with all my heart. She always had my back. I love my wife very much by the way but don't confuse loyalty and trust. I can trust someone and not be loyal to them you know. An example of loyalty is that guy that stands behind the president. If anything is thrown at the president, the guy will take it on his behalf," he said.
READ ALSO: Alex Mwakideu loses mother four months after sister's death
New beginnings
To fulfil his mother's dying wish, Alex revealed in a previous interview that he had quit alcohol for good and was striving to live a healthy life saying: "My mother was always telling me to stop drinking and that she was not pleased with my drinking habit. 'I don't like it when you take alcohol. I love and approve of everything you do, the way you care for your family and how you take to cater to your people's needs. The only request I have is for you to stop drinking. Drinking alcohol has never helped anyone.'  I had promised her that that one day I would quit drinking for good so that she can be happy but she passed on earlier before I could reform. But I'm certain that wherever she is, she is happy I stopped. All the alcohol I had stored at home I gave them out to friends that were still using. As we speak, I have just clocked six months alcohol-free," said Mwakideu.
READ ALSO: Alex Mwakideu, wife welcome third child
Cheating rumour
Just when he thought his life had taken a turn for the better, the media personality was linked to a cheating scandal, claims he says brought uncertainty into his marriage.
"It kind of created a problem at home because she called and asked if it was true. I told her not to worry and that it was not real," the radio presenter said.