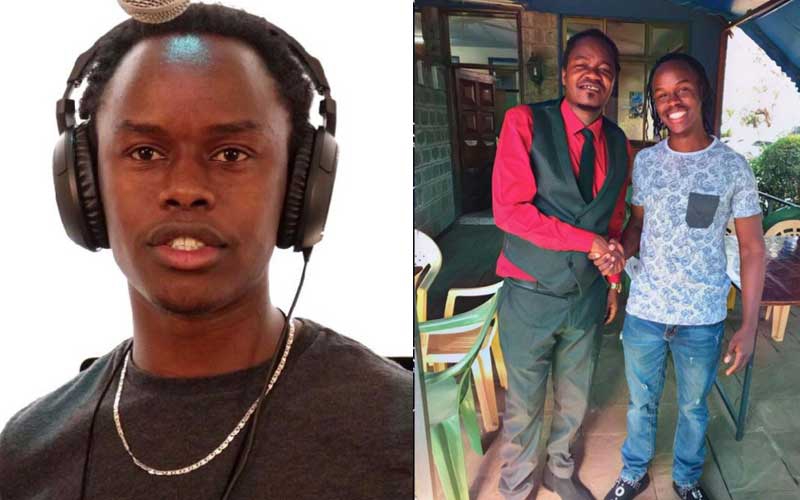 Kenya musician and producer African Supaman real name Charles Kibira harbours dreams of taking Genge music to the next level. Born in Nanyuki and raised in the U.S, African Supaman traces his love for music to high school where he was a DJ.
"I learnt and gained my Deejaying, music production and performance experience while in the U.S. In high school, I acquired a set of turntables and speakers which I used to DJ sweet sixteen parties. This made me very popular in my school and I took advantage of it, getting jobs almost every weekend," he said.
READ ALSO: The untold story of Ssaru, Gengetone's fast rising star
Soon after, the 20-year-old started producing music in his bedroom and making mixtapes for the school's basketball team. After completing school, however, the young musician's heart was back home and he envisioned elevating Genge music to the next stage.
"I felt that there was a mission to be done at home. Africa is an inspiration to many; I know that I can uplift the face of the Genge music by taking my western influence and mixing it with my Kenyan roots to create magnificent sounds. I compose Genge music with a Pop, Rock and Hip Hop twist," he added.
READ ALSO: Six fast-rising female turntablists
The musician who debuted a seven-track eponymous EP in October 2018 is currently working on his second project, My Own Producer which he says: "is inspired by the reality of having full musical independence. Being my own producer has seen me create music that could take years working with another producer. It's a reassurance of my skills, abilities to be the best artist coming out of Kenya right now."
Shot and recorded in his bedroom, Keep It Away (COVID-19) is African Supaman's latest video release. The catchy song urges Kenyans to take precautions against COVID-19 and features camera shots from two angles of his bedroom.