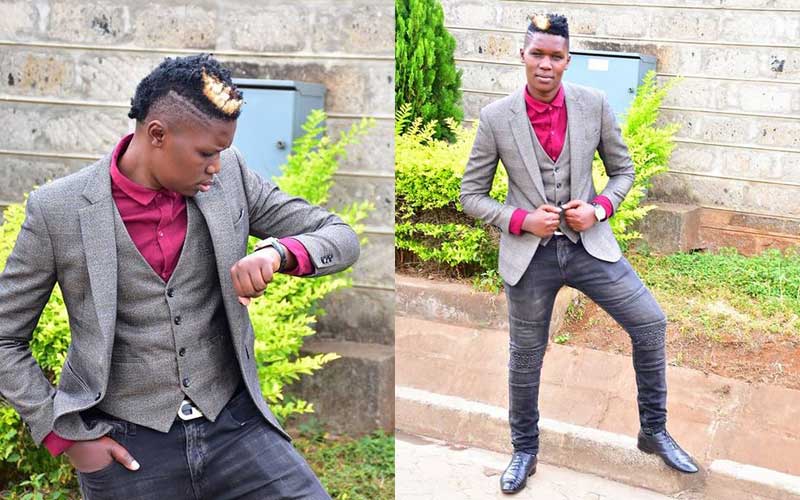 Comedian Owago Onyiro real name John Otieno is a happy man after landing two ambassadorial deals in a span of a week, all thanks to his recently launched catering company, Owago Kitchen. An elated Owago announced his first endorsement by Peptang as their brand ambassador.
"Thank you Peptang for believing in my brand. When you win they aren't happy. When you die they pretend how they were close to you. God will forever fight for me…" wrote Owago.
Soon after the comedian announced his second endorsement by Farmers Choice Limited saying: "This week is about Win Win Win .Your Guarantee of Quality from Farmers Choice. Smokies zikuliwe sasa…"
READ ALSO: The sad clown paradox- why depression is becoming an ominous trend among celebrities
COVID-19 births Owago's Kitchen idea
When the going gets tough, the tough get going. Owago admitted to being pushed against wall by COVID-19 as social gatherings were banned, posing a threat to the livelihoods of many entertainers.  He turned to his cooking passion and the outcome blew his mind.
"I decided to turn to cooking after coronavirus pandemic broke out. When you look at my pages, I celebrate my fans (customers) who purchase fish. I deliver to them the fish immediately after they order. Prices vary from Sh350 to Sh1,000. On a bad day, I can deliver 8 fish. On a good day, I can deliver over 25," revealed Owago,
Lecturer
Before breaking into the limelight, Owago who holds a diploma certificate in Electrical and Electronic Engineering from the Kenya Polytechnic College was a lecturer at St Paul's University.
READ ALSO: Comedian Njoro speaks on suicide attempts as he appeals for help
"I lectured for one and a half years. It is not a tough job, you engage the students and have fun. I found it hard to balance teaching with comedy, and I decided to focus on comedy. I would love to go back to teaching one day, as that is a part of my life. Possession of education credentials is one important thing in this world. They come in handy at every juncture despite someone focusing entirely on something different," he said.
Quitting radio
A few years into his comedy career, Owago landed a radio host job but quit shortly after. According to the comedian, the work environment was too toxic for him and despite his hefty salary, he could not handle it.
RELATED ARTICLES