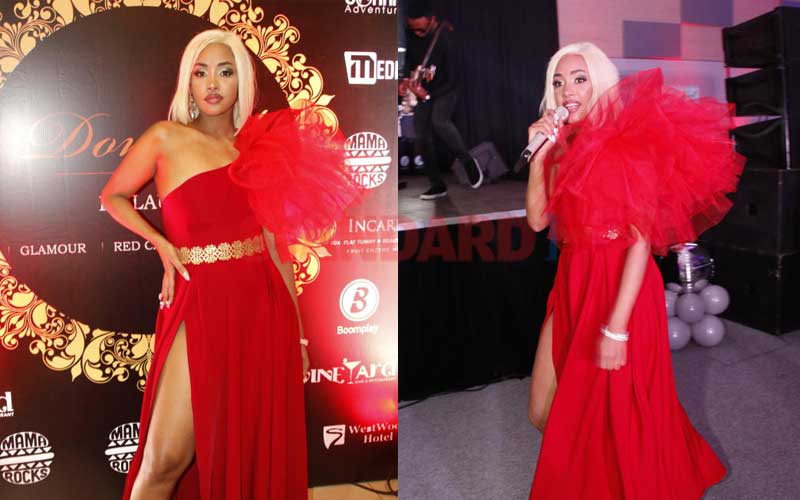 Tanasha Donna's music star has risen in recent times as she juggles being a full-time musician and raising her son, Naseeb Jnr on her own. According to the Gere singer, being a woman in the music industry is tough and she tirelessly works to put out music.
"More than 1.5 million views in 1 month. That's an achievement & a half for me. It's not easy for a female in this industry doing it on her own... The sleepless nights my team and I had, financing your projects ( songs and videos) being behind every single step or every creative process of any project…having to enter boardroom meetings and try to convince some bosses (some of whom are team mafisi) to trust the art... having a son and family to take care of...Being your own boss is tough I tell you, but when you see the fruits of your hard work finally blossom and grow into something amazing you know you're blessed and become grateful and trust me, I'm just getting started," she wrote in part.
READ ALSO: Tanasha's 15 minutes of fame
The Kenyan beauty also revealed that she has a couple of music projects underway more so, collabos with both local and international musicians. Tanasha appreciated Kenyans for supporting her saying: "Everywhere I go, the amount of love and recognition you all show me is amazing. I still forget every day and drive out in my slippers and pyjamas kununua maziwa and still get shocked when people on the streets call my name."
Diamond demands pay
The mother of one left netizens in shock a few months ago after she revealed that her Tanzanian ex-boyfriend Diamond Platnumz refused to make an appearance at her EP launch because he had not been paid.
READ ALSO: Four times Diamond Platnumz has given out expensive car gifts
"Yes, I was (supposed to pay him), can you believe that? I was already doing everything on my own, me and my team. I have a small team but an amazing, hardworking team. We did every single thing on our own from our pocket when it came to that event. So we really struggled. It was a hustle to do it."