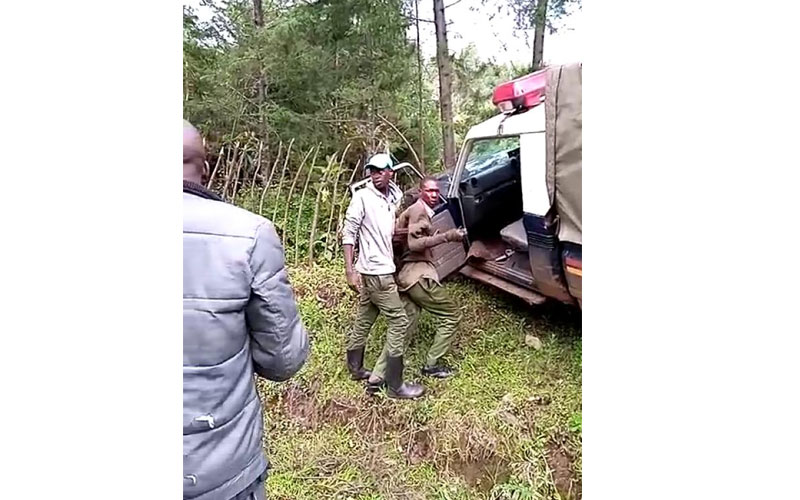 A Nakuru police constable who was filmed two weeks ago after crashing a police vehicle while drunk has committed suicide. Constable Fred Amaya, who was stationed at Kiptagich Police Station in Kuresoi South, hanged himself in a bathroom at the station yesterday morning.
"Amaya hanged himself in a bathroom at Kiptagich Police Station. The reason for him taking his own life is still unknown," said Chief Wycliffe Too.
READ ALSO: This is why traffic cops never commit suicide
Amaya's body was found by his colleagues. They alerted officers from the Directorate of Criminal Investigations (DCI) who later took the body to Molo sub-County Hospital morgue. The chief said he spoke with the officer on Saturday and he looked depressed. In the accident, the car Amaya was driving veered off the road and rammed a fence of a private property in Kiptagich. In the video, which was widely circulated on social media, the officer who was alone in the car, is seen struggling to get back inside after alighting from the passenger side.
Passersby, including boda boda operators, came to the rescue of the staggering officer who was evidently badly injured, with blood oozing from his head and covering his face. Despite the injuries, the officer resisted assistance from his rescuers and insisted that he would still drive himself back to the station.