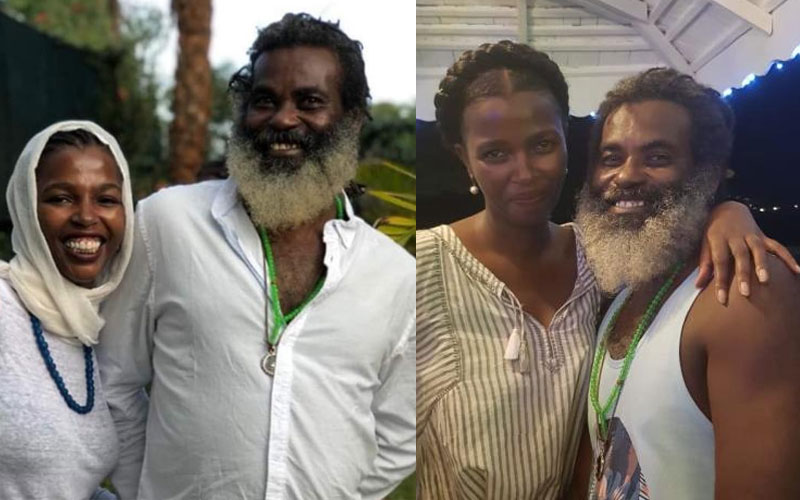 Omar Lali, the boyfriend of the late Keroche Breweries heiress Tecra Muigai, has been charged in a Lamu court over her murder. In a virtual court session presided over by Lamu Principal Magistrate Allan Temba, the Director of Public Prosecutions (DPP) said Mr Lali has a case to answer in the death of Tecra Muigai which occurred on May 2 this year.
According to the DPP, the decision was taken after a comprehensive review of toxicological evidence, detailed post mortem reports, phone records and other documentary exhibits and witnesses' statements. The 54-year-old Lamu resident will be arraigned at the Garsen Law courts on Tuesday 14 to take a plea.Lali is the prime suspect in the death of the 29-year-old former Strategy and Innovation Director at Keroche Breweries who reportedly fell in the house she shared with the suspect in Lamu.
Lead prosecutor Eddie Kadebe and his colleague Zakaria Kiongo stated that they were fully satisfied that there is sufficient evidence to have Omar Lali take a plea.
READ ALSO: We want to attend Tecra Muigai's burial, say Omar Lali kin
During the Monday court session, Tecra's family was represented by Mr Elisha Ongoya and Mr Victor Soita with Senior Counsel James Orengo and Mwaure Waihiga leading the team. Lali's advocate Aboubakar Yusuf said that while he could not contest the decision to charge his client, he will nonetheless prove his client's innocence. Lali was released on May 27 by the same court on a Sh300, 000 bond and two sureties provided by his mother and brother-in-law. An autopsy conducted by chief government pathologist Johansen Oduor a month ago revealed that Tecra died as a result of trauma to the left side of her face consistent with a fall. She was laid to rest at her family home in Naivasha on May 16.
Celebrating her younger sister's birthday shortly after the burial, Anerlisa Muigai shared photos of Tecra, reminiscing her happy moments.
READ ALSO: Tecra Muigai had converted to Islam, claims suspect's close relative
"Happy 30th birthday Angel Tecra. God must be happy to have you in heaven. We miss you so much," she wrote. In another post, she described her as a powerhouse.
"This was so Tecra, she would enter a room and everyone would be quiet to listen to her. #PowerHouse #Genius. Happy Birthday," she wrote. In a different post, Anerlisa shared the last photo the deceased took of her. In the post that was later pulled down, Anerlisa revealed the picture was more valuable than any she has ever posted on her Instagram page.
"She took this picture and told me to post it but I told her it wasn't Instagram standard, now it's worth more than all posts I ever did. If I knew this was the last picture, she would ever take of me, I would have let her take a million more," she wrote.