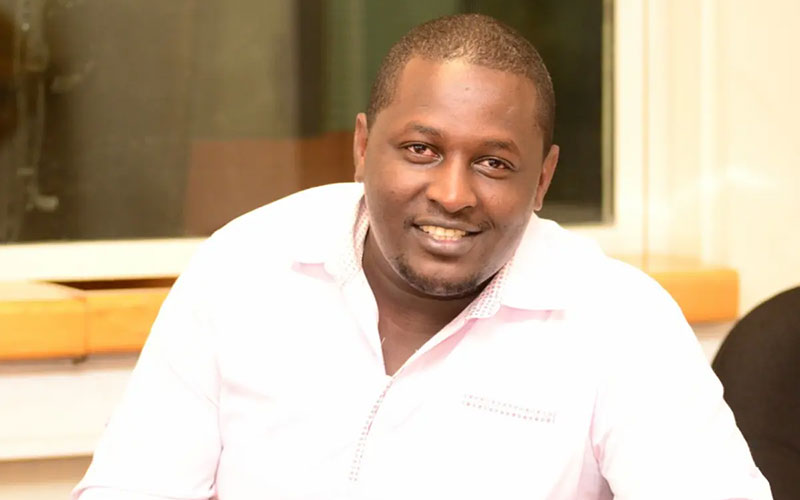 Comedian Lawrence Macharia better known as Terence Creative was on July 11 appointed the new brand ambassador of Gire Africa; an online women empowerment platform that will enable women to open up on the issues they are facing.
According to the Gire Africa website, one of their aims is to "empower women in the small and medium enterprises business sector by providing financial assistance by way of small loans and grants.
"The organization also works through brand partnerships and donors, to develop technical education institutes to improve employability of the youth in the community through professional skilling courses."
"Gire is the next big thing for women, they have the best products for babies and women. I'm an ambassador for the company as they unveil their various products," the comedian said during the launch.
READ ALSO: Terence Creative sheds light on 2019 affair, how it rocked his marriage
Terence further said that due to the COVID-19 pandemic, business has not been as usual.
"We are directing our content online. The situation has been bad because it has also affected our clients and that in turn affects us. We are trying to maximize what we have and directing our strategy toward the online audience. We are trying to make ends meet though it has not been easy. There is no cash flow as before but the little we get we manage with it."
Also in attendance during the launch was veteran singer Nameless and his wife Wahu, DJ Mo and his wife Size 8, Terence Creative's wife Milly Chebby, TV host Jackie Matubia and Vlogger Maureen Waititu, just to name a few.
Other endorsements
Apart from Gire Africa, Terence has in the recent past landed a few endorsements with notable companies due to his big online brand.
Among them include Ignite Minds; an online e-learning platform that enables school going children to stay at par with their studies from the comfort of their homes. Terence is also a brand influence for Infinix Mobile Kenya and has on several occasion gifted his loyal fans phones as gifts.
Life has been an upward scale for Terence since he ventured into comedy and quit substance abuse.
READ ALSO: Anita Soina gets new man after cheating scandal with Terence Creative
According to him, life was so difficult after his parent's demise that he ended up experimenting with drugs but luckily, was rescued and taken to a rehabilitation centre where his life changed for the better.
"Life was not easy in the street. I became a drug peddler that is how I made my money. I even used to fake disability and pretend to be a disabled child just to get money. I mean, life there was not a joke. It was so tough."
"Mr Muli took me to his children's home and that is where I reformed from using hard drugs after I was taken to rehabilitation for two years," he said.