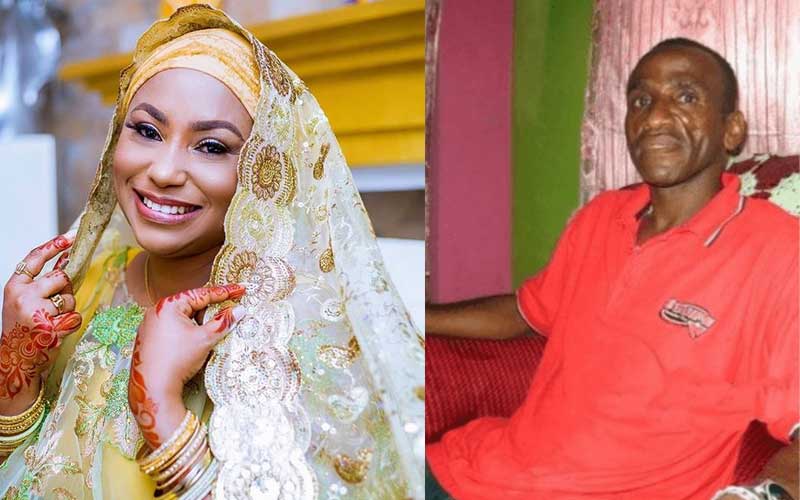 Esma Platnumz recently tied the knot in a star-studded d private wedding ceremony attended by close friends and relatives. Unfortunately, Esma's step-dad who is Diamond Platnumz's biological father, Abdul Juma was unable to attend.
Opening up on why he missed his daughter's wedding, Juma explained that his leg pains had reoccurred at the time, preventing him from embarking on long distance travels.
"I got news of her wedding but unfortunately owing to my ill health at the time I couldn't make it. For someone with my condition, I need to prepare myself for distant travels because I really don't like going out a lot, it would be risky for me," he said.
The Tanzanian superstar's father seized the interview opportunity to drop a few words of wisdom in regard to marriage, explaining that he was more than elated that so far his two daughters, Esma and Queen Darleen have settled down.
READ ALSO: Diamond reconciles with father Abdul Juma after years of tension
"I was so happy because getting married shows that your family is a respectable family with an immense capability because as you know, getting married is no child's play. So when you get a family that succeeds to achieve that then know that it is family that understands itself and is headed in the right direction.
"The purpose of marriage and its secondary benefit is for one to settle down and find peace. It brings you into the realizations that there are things in your life you will need to let go of and settle down."
Juma urged women to respect their husbands and submit to them for a healthy, long lasting relationship.
READ ALSO: Why Diamond Platnumz's father could lose both feet
"All I'm saying is you need respect, get the right teaching on marriage and respect your husband and his family. Do not be rude, in short just be obedient as though you were in school because the test of marriage is constant."
He advised Esma to find peace in her marriage and settle down to avoid jumping from one marriage to another.
"I'm just praying she understands her new role as a wife and settles down. Let it not be that one time she is here, the next time she is there, that's not nice," he said.
Speaking on his health, Juma explained that he was getting better by the day but regrets not being able to stand with WCB manager Babutale when he lost his wife.
"I'm glad God granted them journey mercies and enabled them to go ahead with the burial. I prayed for him to conduct the burial ceremony well because I understand he is going through a tough time because being bereaved is not a joke."