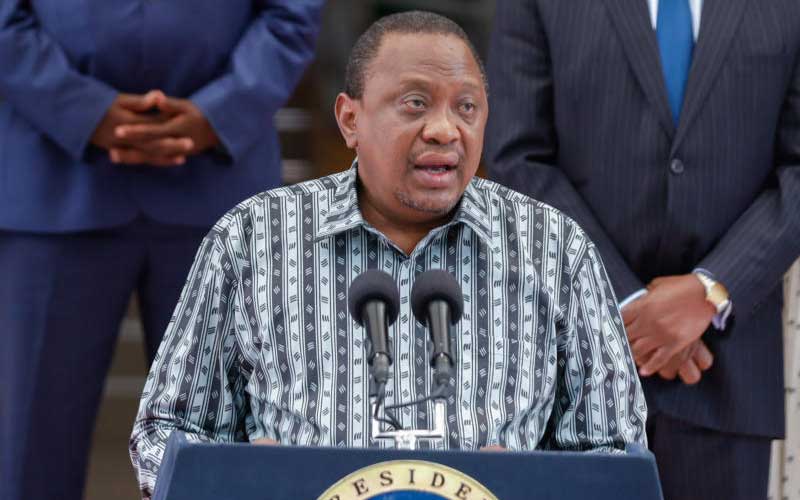 Entertainment spots, bars and lounges had their hopes of resuming business dashed with yesterday's presidential address that maintained their continued closure.
In the phased reopening of the economy announced by President Uhuru Kenyatta, the inter-county cessation of movement was lifted as well as worship places scheduled for reopening, but there was no word on re-opening of clubs, bars or other entertainment spots.
"We know that jobs have been lost and some businesses have been closed and many livelihoods endangered, and this is the unfortunate sorry state of affairs across the world. We must be aware that those who beat disasters like these in the past did so by first changing their mindsets," said President Kenyatta.
By night, Nairobi is known to be effortlessly beautiful, with lights emanating from all sides of towering office buildings and music pulsating from strategically placed nightclubs to attract those who need to let their hair down after work or catch up with peers.
Night life
However, the face of Nairobi's night life changed instantly when the country confirmed its first case of COVID-19 on March 13.
READ ALSO: Masks on as celebs face the COVID-19 war head-on
The social and physical distancing guidelines issued by the Ministry of Health as well as those from the World Health Organisation spelt doom for the leisure industry, as people were urged to stay away from bars, lodgings and other recreation places for their own good.
Among the strict containment measures for the virus was a ban on congregational meetings, including visits to nightclubs, closure of bars and adjusted operating protocols on restaurants.
Entertainers, who would otherwise be mingling with their fans at hosted club events have also gradually turned to Instagram live shows to capture and maintain their audience.
"As artistes, we solely depend on bars and restaurants to make money. What's happening right now means that artistes are not making any money during this pandemic. The online concerts help maintain brand and visibility to audiences but it really can't compare to business before the virus," rapper Khaligraph Jones said yesterday.
Leisure industry
The economic effects of the novel virus on the leisure industry have been loud and harsh, with thousands losing their jobs. Many city bars, restaurants and resorts closed their doors, leaving workers jobless or on indefinite unpaid leave.
READ ALSO: How celebrities are spending time during COVID-19 lockdowns
According to the Alcohol Beverages Association of Kenya, up to 250,000 people were employed at bars and other entertainment spots prior to the pandemic. Closing the doors of these establishments essentially meant sending the staff home to an uncertain future.
Artistes and other performers in the entertainment industry have also had to count their losses and opt out of the crowded performances they would typically treat their fans to. In the changing times, the likes of popular rapper Nyashinski, Afro-pop band Sauti Sol and famous rapper King Kaka have hosted online concerts.
"Coronavirus is real. We can't argue with what the government has said. As a Disc Jockey, I have felt the pinch in my pocket, but I have to respect the government's decision and look into other business ventures to sustain my family in the meantime," says popular DJ and TV personality Pierra Makena.