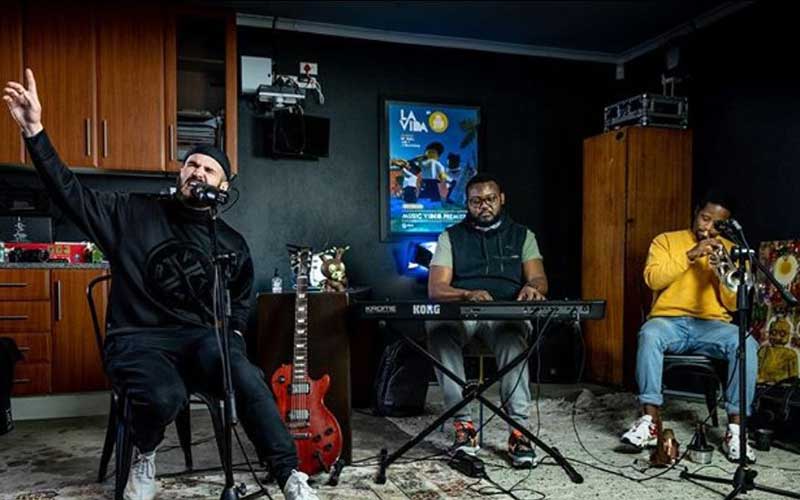 South Africa music group, Mi Casa, one of Africa's most exciting and consistent success stories, has released its fifth album christened We Made It. With a sonic uniqueness that has not only stood the test of time but shaped South African dance floors for the past decade, the band has gone from strength to strength with their Afro-Pop / House grooves and shown the world that nothing can keep positivity and a good formula down.
Now ten years, the group has signed an international record deal with Afroforce1 Records and Universal Music Group, making them a priority act for their region. Their brand new album We Made It is a testament to a decade of raw pushing that saw this self-made success story emerge once again on top.
READ ALSO: The wait is finally over! A close look at Sauti Sol's classy album, 'Midnight Train'
April 2020 saw a strong kick out the gate with the first single, "Church Bells". Released alongside a powerful video of a space-inspired traditional African wedding, the single immediately topped SA's most-played charts and firmly reminded audiences Mi Casa are leaders in their arena. 
The band, with close musical companions such as producers Jay Em, spent three months writing from a house in Mpumalanga with no distractions, pushing through a tough time when the band was probably at its weakest in terms of spirit.
READ ALSO: Here comes the 'African Giant'- How Burna Boy is redefining music
Amidst the rumours of break-up and song-writing apathy, they emerged with an offering that leans more towards a 'band act' than the 'club act' they felt they may have before. Lyrically, J 'Something takes the helm as always. With love remaining a strong lyrical undercurrent, there's no doubt that this time the sex appeal is riding high too.