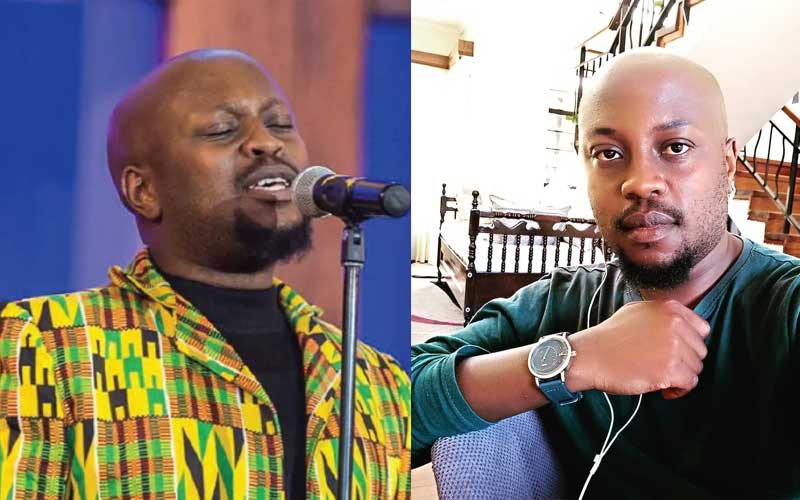 On July 5, former Tusker Project Fame contestant Alvan 'Love' Gatitu caused a stir on social media after announcing he had been locked out of his house, forcing him to sleep at a guard's booth. In a video shared at 6am, Gatitu, who is popular on social media said that the COVID-19 pandemic had impacted his livelihood hence, was unable to pay rent.
According to Gatitu who found fame through the premier reality TV music show in East Africa, attempts to get help from close friends and the landlord were futile.
"The reason why I'm in the street at 5:30 is because slept at guards booth at Riara as my house was closed… I tried calling my landlord and the manager but they did not pick my calls, so I had to leave. My closest friends said they couldn't host me because they have their own problems. I had thought another friend could help but when I reached their gate he told the guards not to open the gate for me.
"I explained to the guards and they let me sleep at their place, so I laid some cartons and slept there. There is a day that comes and friends fail you and you can't put one and one together," he said in the viral video.
READ ALSO: Teacher Wanjiku's husband dismisses claims he's behind comedians' woes
According to Alvan, he also reached out to his church and was given Sh2,000, half of which he'd paid the bodaboda rider who took him to Riara. He further revealed that a week prior to getting locked out of his house, the water and electricity had been disconnected.
The video touched many Kenyans with some offering to send him money and even host him for a while:
Mumia Oscar: Man this is crazy....I can host you for a week just a place to sleep as you think of the next step.
Adhiambo Ayugi Sherry Sasa? Naweza kukunulia hako ka chai na ka ngumu leo? What's your number? And yes... You will be okay.
Bob Macharia Mzae pole bana. It's gonna be ok. Despite all gloom and darkness there's light at the end of the tunnel. And there are good landlords out there. My landlord sliced off ? of my rent. Inbox me tusaidiaene.
Yvette Adhiambo Onyando I have been here and some 'friends' even unfriended me on social media and others stood with me and held my hand through my dark days- God forever bless them. Trust me, much better days are coming. You will be ok. If you can inbox me your number, I'll bless you with something small to keep you going to your next stop.
READ ALSO: Size 8 speaks on being depressed despite money, celebrity status
Struggling celebrities
In the video, Alvan called on struggling celebrities not to be ashamed of their situations, adding that fame doesn't necessarily translate into financial freedom.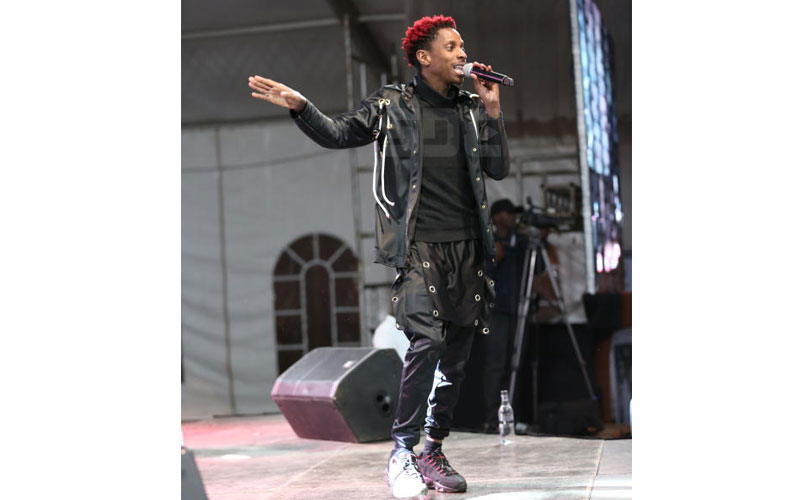 Months ago, comedian Eric Omondi attested to this saying that at one time he was broke despite being famous. Speaking after a spate of comedian deaths attributed to depression, Omondi called for upcoming acts to be mentored as societal expectations pinned on fame are driving many over the edge.
READ ALSO: I was famous but broke – Eric Omondi opens lid on depression
"I remember when I started featuring in Churchill Live, in the first five months, I was very famous but very broke. I could not walk in the streets. I would board matatus and many would think I was shooting an episode but in the real sense, I had nothing.
"We need mentors. I didn't know the modalities of getting by, I had just come from Kisumu. I asked Churchill why I was famous and dead broke and he taught me how to make extra cash by scouting for events and making savings," he said.