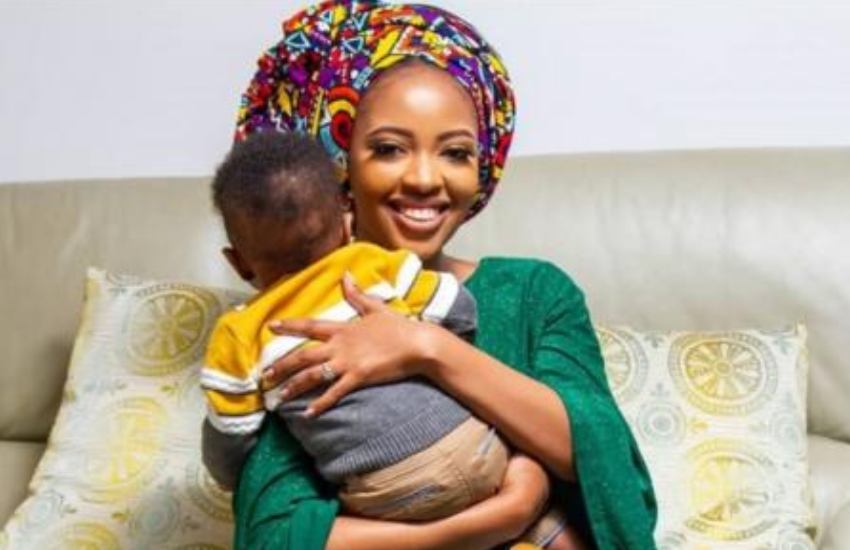 Gospel singer cum TV presenter Kambua on July 3, 2020, took to social media to give hope to individuals dealing with childlessness and encouraged parents who have to spend nights in hospitals caring for unwell children.
In the lengthy post shared on her Instagram account, Kambua began by remembering women who have taken numerous pregnancy tests that turned out negative, those with existing fertility-related conditions and those that have had miscarriages.
"I woke up thinking about you... The woman who has been waiting and waiting; the woman who just got another negative pregnancy test. I thought of the woman who has done all sorts of tests and her infertility remains "unexplained".
Read Also: Singer Kambua navigating motherhood, tells it all
"I thought of the woman battling all sorts of Fertility issues, how the odds seem stacked high against them. I thought about the woman who easily gets a +ve test but somehow never makes it to the end; miscarriage, after miscarriage. I am thinking about the woman who finally got a miracle conception, heard the heartbeat, and then learned that there was a complication- no more cardiac activity.
"I am thinking about the woman who went full term, laboured, and brought forth a beautiful baby, perfect, only that they didn't cry; they didn't make it to this side of the earth. I am thinking of the woman with a baby in the NICU, pleading with God day and night for her baby's life.
"I am thinking about the couple that has to keep explaining why they "only have one child" because nobody seems to understand that secondary infertility is more difficult than we dare speak of. I am thinking about you because sometimes it seems as though nobody does," shared Kambua.
The Bado Nasima crooner went on to add that since she has been through the same heart-wrenching journey and understands their pain, explaining that God had put a conviction in her heart to assure them of better days to come.
"God put you heavily on my heart today because this is a journey I know only too well. A journey of pain, loss, despair, but also, a journey of hope. See the odds were against me too. But God had the final say. All it takes is one move from him. I pray that you see with the eyes of faith that your miracle is closer than ever.
Read Also: Gospel singer Kambua opens up on postpartum alopecia
"I don't know how God will do it. Maybe naturally as he did for me, maybe IVF like he's done for others, maybe through the beautiful path of adoption, or perhaps surrogacy... I don't know. What I do know, is that He is a covenant keeper. And he will keep his promise to you," she concluded.
Kambua and her husband welcomed their first child, Nathaniel Mathu, after six years in marriage, which according to the singer was nothing short of a miracle.