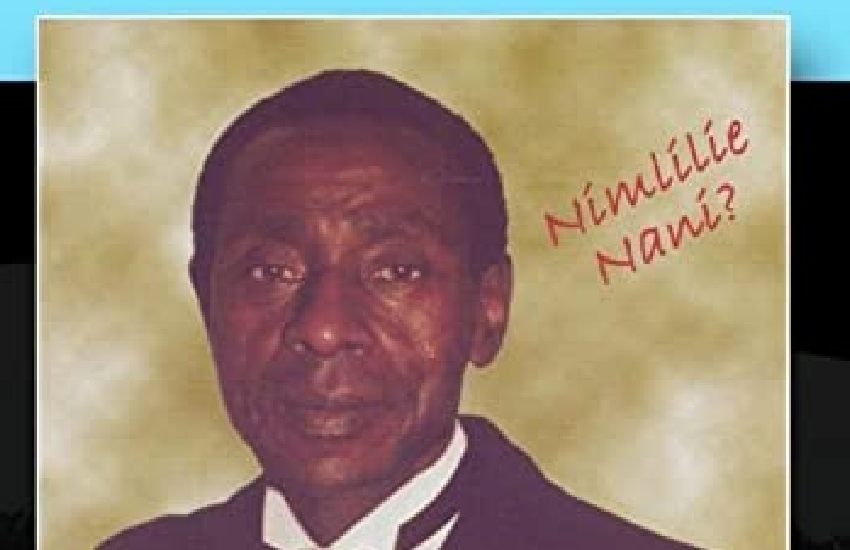 Singer John Amutabi Nzenze, one of Kenya's last surviving legends of Twist, is dead. He was 80.
The legendary artist who belted out golden tunes and personified the genre in the 60s with hits such as Angelike, Twist ni Nzuri and Kuoa ni Kuzuri died at Mukumu Mission Hospital, Kakamega County on Saturday, May 30 after a month in the facility.
The veteran singer who composed among others; Marashi ya River Road, Amina Twist, Rebeca Wanisumbua, Usiwache Masomo, Habiba Ninakupenda and Ndugu Zangu before taking to the sunset in 2016 after over four decades in the industry, had been admitted with stomach ulcers and hypertension.
The Vihiga County native who started out in Nairobi and made a name for himself in an era glazed by other notable stars such as Daudi Kabaka (1939–2001), Fadhili Williams (1938-2001), Gabriel Omolo (1938*-2018), John Mwale and George Agade alongside bands; Them Mushrooms, Orchestre Mangelepa, Maroon Commandos, Orchestre Super Mazembe and Everest Kings, underwent surgery and was said to be recuperating well.
"He has been having stomach ulcers that have disturbed his health for quite some while. When we eventually took him to hospital, it was found that he had other problems with his prostate that called for an operation," said his sister Mary Mwanga.
Celebrating the singer, who according to his brother lived modestly despite his immense contribution to the country's heritage, Kenyans eulogized him as an icon whose memory will live on by the gift of his music, encapsulated in the memories and hearts of generations he influenced.
Below are some of the condolence messages:
Used to drop love songs tu , Angelike, Susana, Julieta..... pic.twitter.com/2wy8h1VxWL — ???????????????????? ???????????? (@CollinsKevs) May 30, 2020
We've lost a music icon Mzee John Amutabi alias Nzenze, famously known for TWISTY. The irony is, despite his tremendous contribution to entertainment industry, he was ignored by successive regimes; from Jomo to Uhuru Kenyatta. But his spirit remains with us. RIP #RutoWasBought3B pic.twitter.com/3B9k1l1P9t — Abuga Makori EGH, MBE (@o_abuga) May 30, 2020
May your soul rest into eternal peace John Nzenze, legendary musician of the popular Kenyan Twist music. Nzenze died at Mukumu Mission Hospital where he had been hospitalised for a month, battling hypertension and stomach ulcers. He was 80-year-old, best known for his Angelike. pic.twitter.com/szMScpNWTJ — Joachim Omolo (@omolobeste) May 30, 2020
R.I.P The twist Legend John Nzenze. @RadioCitizenFM @KanzeDena @StateHouseKenya @GovWOparanya @Otichilo A true LEGEND. @NationBreaking @StandardKenya pic.twitter.com/wf0T7DeNHZ — Vincent Ateya (@vincentateya) May 30, 2020
The king of Twisti John Nzenze has RESTED: Africa has lost a legend: This is his last TV interview as he narrated his legacy;
https://t.co/TfQ9OQoHMc cc @fredomachoka @kijomba1 pic.twitter.com/CCMbswRQa7 — kellyogome (@kellyogome) May 30, 2020
John Nzenze

Gwiji! ...lala salama mzee. — Bamlanganga Nderema (@edwinobuya1) May 30, 2020