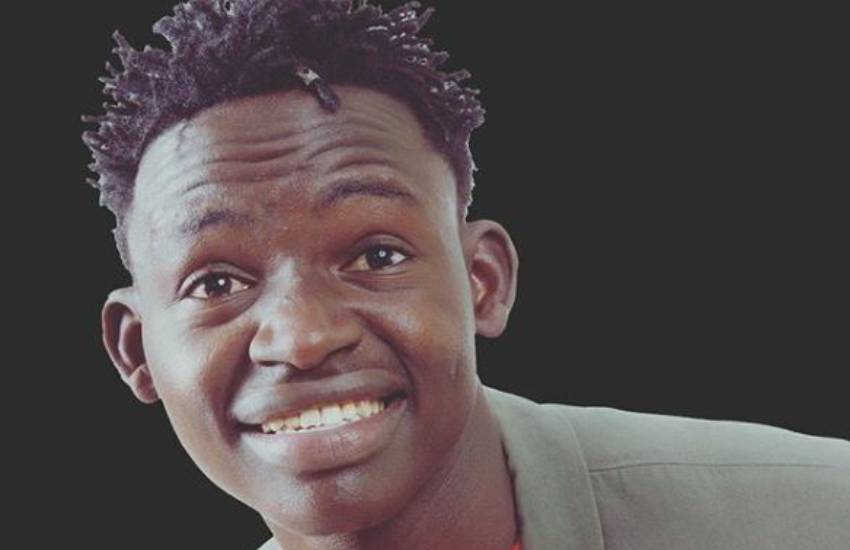 Celebrated comedian Francis Munyao popularly known as MCA Tricky has once again reached out in aid of talented street singer George Ndung'u and the latter's other homeless peers.
Cognizant of their dire situation amidst coronavirus pandemic, the comedian donated sanitizers, fumigated the underpass at Uhuru Park - where George and his friends reside and educated the street family on the need for social distancing.
"God help this family; the street family is also humane! Whatever we are going thro' tukilalamika, these guys are going thro' that twenty times! Thankyou NCC team for coming with me, tumefumigate base yao yenye wanalalaga (hapo chini ya hio bridge), tukabonga story ya kukeep social distancing , tukawaachia sanitizers , alafu tukashare kalunch," shared MCA Tricky.
Read Also: I was never a chokoraa - MCA Tricky
Drawing attention to the plight of street families in this difficult period, the Radio Maisha presenter disclosed that together with well-wishers, they were working on relocating some of them.
"It's a darker cloud for these kids than for us who have somewhere to rush to when it gets to 6:50pm, nowhere to get food for now, coz Nairobi is getting deserted day by day, but through kind deeds of God sent people like #SaveALife group , We shall all overcome ! Thank you for the food provision! The biggest initiative today was to facilitate movement from town for those kids who have relatives and friends to receive them at this time!! G.O.D #StaySafe my people" read his post.
George's nine-year struggle in the street made headlines after his story was featured and narrated how he was chased from home after his sister's death.
 According to the teen, his sister Grace died after he gifted her chocolate in celebration of her birthday. Unbeknownst to him, she was diabetic. His father blamed him for the death.
"Wakati tulienda Music festival tulipatanga bags, equipment tukapatiwa chocolates so sikua najua siz anakuanga na hiyo shida ya ugonjwa na hakua ameniambia. Nlikua naona anapelekwa hospitali anadungwa sindano anaaambiwa akule matunda zingine.
"So mi sikua nashikanisha rada ni gani, mi nikampelekea chocolate and that's the day she died. And from that day everything changed. Buda akanichukia na mi sikujua nimefanya nini. Ju mi sikua najua nlipelekea Gracey chocolate nikamwambia Happy Birthday. Chenye iliniudhi ni ilikua birthday yake. Dad akaniblame mpaka ikacrash familia," he narrated.
Read Also: From the streets to your screens - MCA Tricky's journey
When he watched it, MCA Tricky vowed to chip in with the little he has.
"Georgy Georgy Georgy! I will personally help you mahali naweza, guys lets support some of these fine talents, I salute this brother. Kindly let's do 2k comments tagging @justinbieber @justinbieber @justinbieber hadi imfikieeeeee kwani iko neneee alafu sasa hapa home tucome thro' tumsaidie #unsungheroes," he wrote.