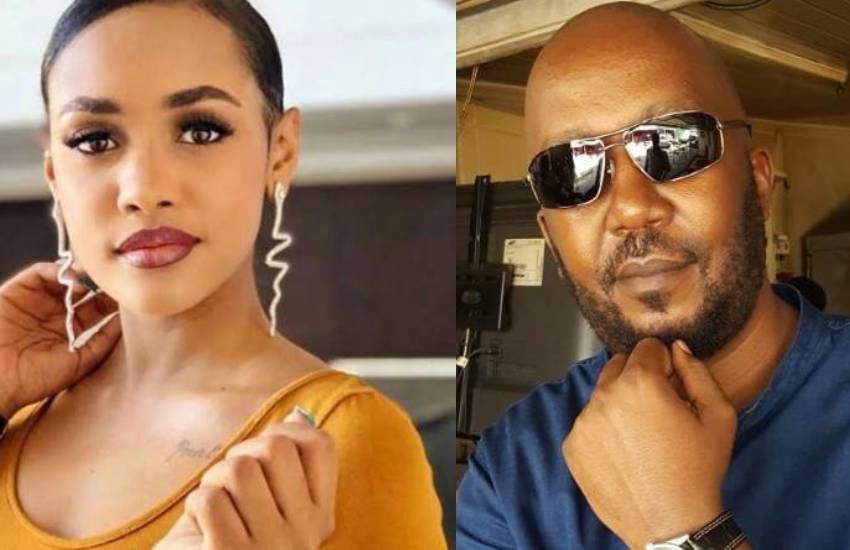 Diamond Platnumz's ex Tanasha Donna should stick to her class when it comes to dating, this is according to controversial Kiss 100 radio presenter Andrew Kibe.
According to Kibe, Donna, who lived in Europe and now resides in an upscale suburb in Nairobi, is bound to be pained and heartbroken if she continues searching for love out of her sphere.
"Stop trying to mix classes. He is a ghetto guy and this babe is from Europe and lives in Kileleshwa. You cannot mix classes, please. Even Tandale is more ghetto than any other ghetto we have in Kenya," said Kibe.
Kibe's advice follows Donna's admission in an interview with True Love Magazine where she revealed that she was not living up to certain expectations Platnumz had.
Read Also:  Is Tanasha Donna dating Kenyan real estate tycoon after Diamond split?
According to the mother of one, the relationship was on shaky ground for about six months before she decided to pack her bags.
"I tried to save the relationship for months because I did not want my son to grow up without a father. Eventually, I decided it was time to do what is right for me and my son. There are times you feel like the other person has lost interest. It's not because of anything emotional but because of not living up to certain expectations he had in the relationship," she said.
The singer maintained that it was not his fault and that she eventually decided to do what is right because she understood that people were wired differently.
"It's not anybody's fault, people are wired the way they are. When you don't live up to these people's expectations, for some people it's easy to handle, that's just when the problem begins," she added.
She further confessed that she would love if her son is to know his other siblings from Platnumz's past relationship.
Read Also:  Tanasha Donna - A victim or daredevil?
According to the beauty, there was no harm in her son Naseeb Junior getting acquainted with Hamisa Mobetto and Zari Hassan's children.
''In terms of his other siblings, I do eventually want him to grow knowing his brothers and sister. So, I do definitely see myself getting in touch with their mothers when I am ready,'' she said.