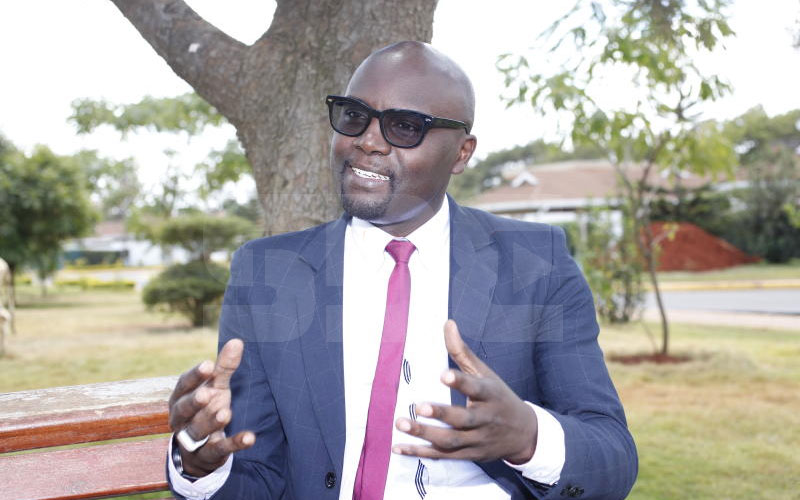 Atheists in Kenya (AIK) have rejected census data that put their population at 750,000 in the country. According to AIK, they are more than 1.5 million.
This comes after the release of a Kenya National Bureau of Statistics (KNBS) report on February 21.
AIK claims that the KNBS deliberately refused to count Atheists thus, thoroughly downplaying the real number of the non- believers.
"We find these statistics to be grossly inaccurate and not fit for purpose. We contend that we have well over 1.5 million atheists in Kenya, and the number is growing steadily," reads a statement by the society.
Further, the society questioned the report's indication that the number of atheists had declined from 920,000 since 2009.
READ ALSO: How I lost my religion: Atheists in Kenya president Harrison Mumia
"According to the 2009 population census report released by KNBS, the number of Kenyans who said that they had no religion were reported to be 922,128. We find it odd that the 2019 census report indicates that the number of atheists has declined by almost 200,000 in a span of 10 years, yet the population of Kenya has increased by 10 million over the same period. This undermines the accuracy of not just the atheist data, but the entire KNBS 2019 report," reads the statement.
According to the detailed KNBS report under contention, 755,750 do not believe in any religion, making 1.6% of the population.
Kilifi County leads in the number of nonbelievers with 146,669, more than double the number of atheists in Nakuru which stands at 67,640.
Nairobi has the third highest atheist population with 54,841 followed by Narok (45,617), Kiambu (30,770), Kitui (23,778), Meru (20,985) and Mombasa (11,148).
The society further claimed to have conducted an independent survey where they uncovered that many KNBS officials declined to ask Kenyans whether they were atheist during the 2019 census.
AIK was registered on February 17, 2016 but was suspended just two months later by the Registrar of Societies.
Under the leadership of its president Harrison Mumia, the society was reinstated through a High Court appeal.
READ ALSO: The Bible is a book of myths, fables- Atheist Society of Kenya president
"Laws, regulations and institutions should not discriminate against atheists or seen to favour certain religious positions, groups or activities," said Mr Mumia in 2016, urging atheists to come out and not shy away from proclaiming their stand.
"We are a country of people with varying beliefs. Kenyans should not be forced to engage in religious practices. It must be voluntary," said Mr Mumia.
Atheists in Kenya now wants a review of the census data by KNBS.
"We reject the figure of 755,750 atheists reported by the KNBS 2019 census report. We call for an independent review of how the KNBS collects, analyses, and reports census data."