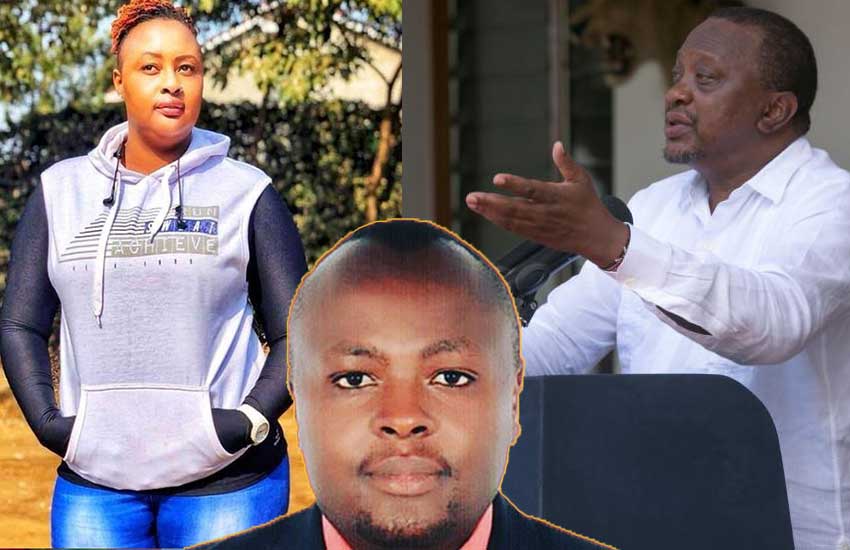 Former Machachari star Wanjiku Mburu alias Mama Baha is set to walk to President Uhuru Kenyatta's office on January 28 in protest over the government's inaction following her brother's disappearance in Mogadishu, Somalia.
Sharing details of the walk on Instagram, Mama Baha revealed that it is to take place on her birthday and will be the start of a journey to bring her kin home after he was allegedly kidnapped in January 2014.
"On the 28th of January is my birthday and on this Day I walk for my brother Georgie. Please walk with me, together we will walk far," shared Mama Baha.
Read Also: Tyler 'Baha' Mbaya reacts to cancellation of 'Machachari' show
According to the actress, George Mburu and his cousin, only identified as Macharia, left for Mogadishu on January 5, 2014, but were abducted 11 days later.
She narrated on December 2019 that her family's attempts to get assistance from the Kenyan government when they were informed of the kidnapping on January 16 that year hit a snag.
"On January 16 dad received a call from my uncle saying something had happened in Mogadishu…Two people had been abducted. I also got a call in the evening from the same uncle who told me that my brother had been
"We started looking for a way to get to the Embassy, we needed someone to talk to but no one prepares you for such things. I know the government does not negotiate with terrorists but it should do everything in its power to bring back Kenyan citizens," she said.
Read Also: Former Machachari actor, Almasi, graduates from UK University
Mama Baha added that the disappearance of the budding engineer had taken a toll on her family:
"I see my parents breakdown every day and we do not even get counselling. George's son was born in 2013 and although he has not met his dad, he always says he misses him and even drafted the song he will sing once George come back from work…because he believes his dad is away at work."
In an emotional letter to President Uhuru in October 2017, she lamented that the case has grown cold
"Dear my President...I was told not to write to you, others said I should follow [the] chain of command, which I did and after a few attempts to seek an audience with the relevant people we had our 1st meeting and everyone was happy to see 'us'.
"Well that's until we told them why we were really there and no sooner did they hear us, there were promises of immediate action...there was "call me 1st thing in the morning..." which I did and this was the narrative...in hushed tones, I was told..."I am in a meeting I'll call you later..." this went on for a while until they no longer bothered to pick my calls...
"See Mr President my brother was kidnapped and it's now 3 years since and nothing from you or your office...after everything has been said and done, it's been said and nothing done.
"So this is me hoping with everything going on, your re-election, Githeri man rising to fame, you will get to read this and bring my brother home...3 years, I think he has done his "time".
Read Also: Machachari actor Govi turns 18
"His children need their father, his wife -a husband, his parents -a son and me - my brother.
"I remain in your service."