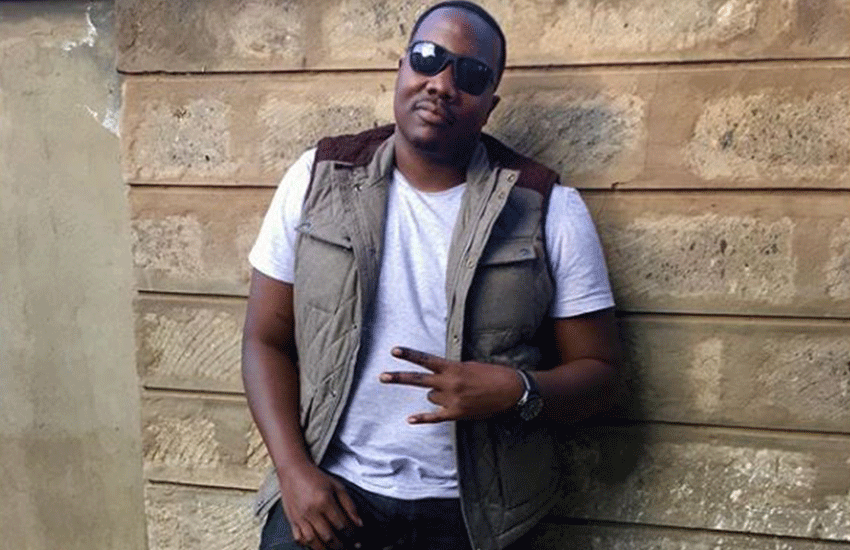 'Grief is a personal journey', stated media personality Willis Raburu on Saturday, January 11 as he achingly documented his therapeutic path on losing his daughter.
Expressing his pain in a series of tear-stained Instastories, Raburu stated that the loss had hit him hard and changed his life forever.
Raburu noted that as a creative, writing and music was - at the moment- his outlet from the choking sense of despair.
"I find that in this time music plays such a critical for me. It helps me," he stated to Beautiful Pain by Eminem and Sia, as well as Shaggy's Angel featuring Rayvon.
He added that whilst the death was incomparable and had made him re-look what he had over the years taken for granted, he was not ashamed of his motions in grief.
"I used to take some things for granted like walking with a bounce on your step and having a good day or a goodnight sleep, or the ability to laugh without feeling guilty. These are the pages of my life. I am a creative, so to heal sometimes I have to write and I have to share because that's just how I know to deal," he narrated.
Read Also: Willis Raburu defends wife over 'giving up on God' comment
The 10 over 10 host went on, "If I don't then I close myself and I can sink deep into depression and angst can take over. I can get lost at sea and be delusional, for me writing is therapeutic."
The motivation, American Madea creator Tyler Perry and TV star Oprah Winfrey. 
"You know when Tyler Perry said that he heard Oprah say that "writing is therapeutic", I thought how can this be? How can putting your feelings down be helpful?"
Willis Raburu at the same time noted that a day will come when he will readily share it all and reiterated his call for tolerance.
"I tell you what though it is imperative that you find an outlet to deal with your pain and one day when we are ready we will share our whole story, that day will come.
"However, I will say this: Pain, in any form, is very personal! Yes, it is very personal. You may even have gone through the exact same thing as I have but we cannot handle it the same way. It cannot feel the same way. Why? Because we are not the same." stated Raburu.
Read Also:Isaac Mwaura's wife pens emotional letter to Raburu's spouse, Marya Prude
A point he underscored on the importance of self-healing.
"We are different and we must allow ourselves to go through pain differently and not point a finger because nobody holds a PhD in pain diagnosis or treatment.
"When it comes to pain, we "self-heal" because all we know to do is that. So I'll keep writing, I'll keep sharing because we must embrace pain. We must; we can wish it away, hide it away, shame it away, communize it -we must go through it."
In his parting shot, the journalist noted: "I still hurt each day, I still get flashbacks, I still cry, I still grieve and I do so privately but the effects and outlet are sometimes public and I'm not ashamed of it. Will I ever be the same? Never. But I will be, that's what I'm trying to do. I am just trying to be."