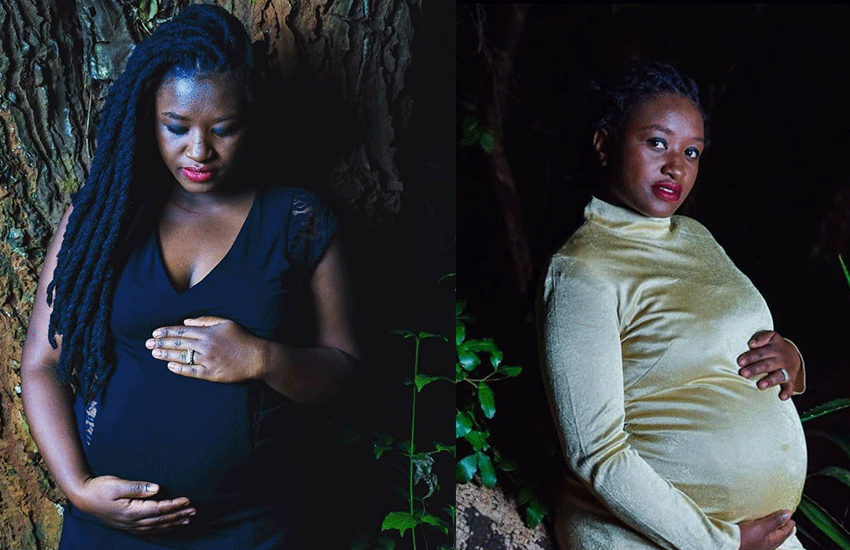 The Real Househelps of Kawangware (THRK) actress Njeri Gachomba, popularly known as Njambi, has delivered her second child.
"12 hours of labour but it was worth it. He's finally here. We thank God. Julie Njoki and my sis in law Cynthia thank you for being there hiyo journey yote. Drama yote mmeona poleni," stated an elated Njambi on her Instagram page.
Announcing her pregnancy two weeks ago while already at full term, the celebrated actress revealed that she wanted to be sure of her baby's wellbeing before making the news public.
"I was not hiding the fact that I had a baby on the way, I wanted to confirm the well-being of the baby before I announced it on social media," said Njambi.
A decision, informed, perhaps, by a low moment in 2018 when she suffered a miscarriage.
According to the actress who plays a sassy, comical character in the THRK show, the experience left her severely depressed and heartbroken.
"When we got pregnant in November 2017, we were not ready. I remember after the miscarriage on April 2018 everyone told us that everything happened for a reason," she narrated.
She added that the loss was compounded by other struggles at the time including a broken relationship.
"Lord knows how hard losing that baby was, we were not only heartbroken but our relationship got broken too," said the thespian.
"This is our miracle, it came at the right time with its blessings," she said during her pregnancy announcement.
News that she had delivered has excited her fans base with many flooding her pages with congratulatory messages.