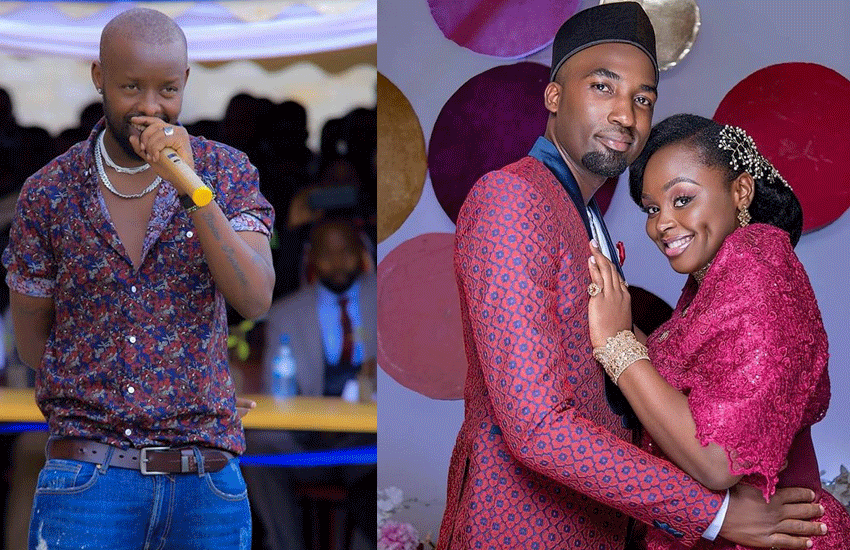 Eddy Kenzo's ex-lover Rema Namakula has officially introduced her new man - Dr Hamza Sebunya - to her family.
According to the Independent, Dr Sebunya was introduced to Rema's parents in a traditional ceremony dubbed 'Kwanjula' in Nabbingo Battaka, Wakiso District, Uganda on Thursday, November 14, 2019.
Clad in matching outfits with a dazzling touch of green and blue, the couple glowed in pictures shared online as they took a step closer to formalizing their union months after she dumped Kenzo.
Despite causing a ruckus a few months ago over the union, Kenzo sent his congratulatory message to Rema and wished her well.
"My friend Rema, I dearly congratulate you upon reaching this special day as God had planned it for you and pray that you enjoy it greatly.
"I also pray that you close your ears to the negativity that surrounds us and always know for a fact that I am your true friend who wishes you well.
"Congratulations to you and your husband and please enjoy because it is God who prepared this special day," wrote the singer who is reportedly in a tour of Dubai, United Arab Emirates.
The 'Sitya Loss' hitmaker parted ways with Rema after he allegedly Kenzo revealed that he was not ready to settle down with her.
Kenzo explained that being a Muslim, if he is to marry, he will settle with more than one woman.
"I cannot rule it out. If I say no, tomorrow I could get a second or third woman and you will return here to remind me that I said I will never. However, right now I have one and I am okay."