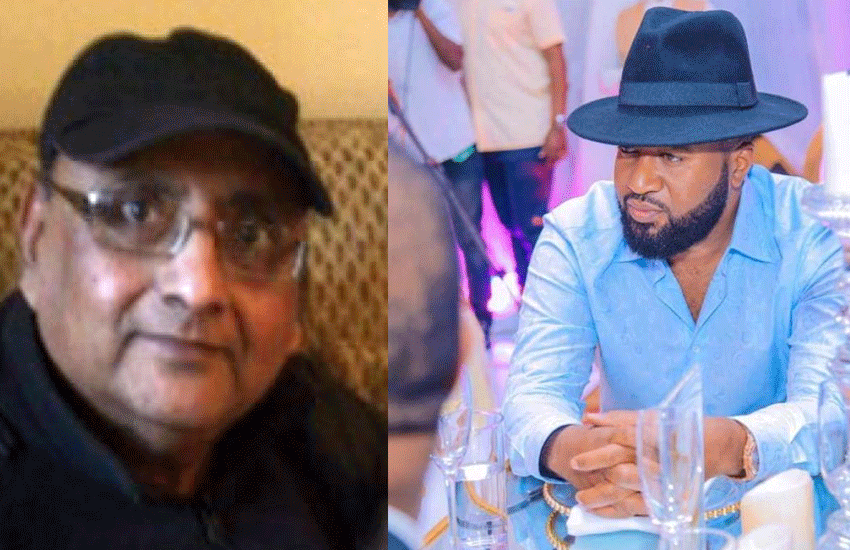 Billionaire businessman Ashok Doshi, wants the High Court to jail Governor Hassan Joho for six months for contempt of court.
Mr Doshi also wants the county chief officer for lands Jaffar Mosheh and Changamwe MCA Bernard Ogutu jailed alongside Mr Joho for the same crime.
While making submissions before Justice Silas Munyau yesterday, Doshi's lawyer Willis Oluga said Joho, Mr Mosheh and Mr Ogutu went against an earlier court order that barred the county government from interfering with Doshi's ownership of a two acre piece of land in Changamwe.
Mr Ogola said the orders were given by Justice Ann Omollo on March 6 2019.
"On May 10, 2019, Joho and Ogutu accompanied by a number of leaders from Mombasa hired people in utter breach of the court order to invade the property," said Ogola.
"They demolished the wall and the gate, and held a public rally there, accusing Doshi of being a land grabber."
Read Also:Jeremiah Kiereini - How shoeless boy became a billionaire
Ogola continued: "We pray that the court summons Joho, Moshen and Ogutu and commit them to six months in jail for contempt of court."
Oluga produced a video clip showing Joho, Moshen and Ochieng at the disputed land addressing the public and supervising the demolition.
"We have declared that this land belongs to the school. It was listed in the Ndungu report, and the court ordered that it belongs to the government. The National Land Commission made a similar decision. Why should one person fight for this land as if it is his birth right?" said Joho in his address to the public.
Joho's defence led by county lawyer Tajbhai Tajbhai said the governor did not issue any orders for anything to be demolished in the property.
Tajbhai said the land belongs to Changamwe Secondary School and the county government was only trying to reposes it.
Read Also: Eight reclusive Kenyan billionaires you might not know about
Doshi, however, said he purchased the land from Turf Developers Ltd who had a 99-year lease for the land.
"The governor and his officers falsely alleged that I and my wife had grabbed the land from Changamwe Secondary School. They vowed to frustrate us until we vacate the land," said Doshi.
Moshen on his part said the county could not issue an order for a demolition to be carried out since there was a court order barring such an act.
Read Also:Broke billionaire- Francis Mburu milked by politicians, shylocks and sidekicks
He denied giving instructions for Doshi's perimeter wall to be demolished. Mosheh in an affidavit, said he was on leave when the demolition happened.
Civil jail
He said he has always complied with the court order barring interference with the ownership of Doshi's land.
"I was shocked by these allegations and informed my advocate that I had neither disobeyed the court order nor instructed anyone to invade or trespass on the land," said Mosheh
"I humbly pray the court does not commit me to civil jail."
Read Also: Mombasa man abandons wife, three children to live in a brothel
He said those who participated in the demolition must be members of the public and not officials of the County Government.
Doshi wants the court to rule that he is the rightful owner of the land, and issue a permanent injunction barring Joho and his county officers from trespassing in the land.