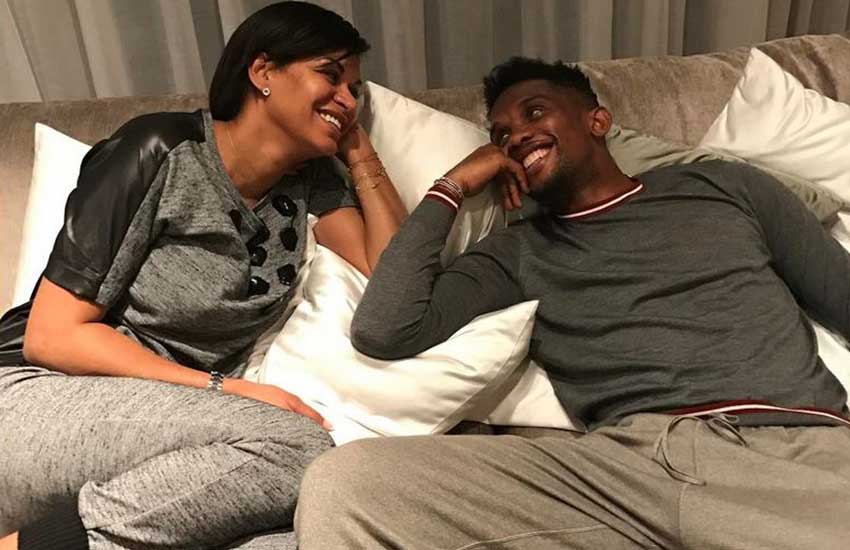 Cameroonian Samuel Eto'o is easily one of the most recognizable footballers from the African continent. The striker made a name for himself during his years in Spain's La Liga football association and remains one of Cameroon's stars. Here are some things you didn't about him:
He is a born-and-raised Cameroonian
Born on March 10, 1981, in Nkon, Cameroon, Eto'o is the son of an accountant. He played football during his youth in the Cameroonian city of Douala at the Kadji Sports Academy.
Eto'o was nicknamed "Little Milla" during his childhood after the famous Cameroonian footballer Roger Milla. His connection to Milla went back to childhood when he caught one of Milla's shirts thrown into the crowd during a match.
Eto'o was thrilled to be associated with the star and discussed the connection in an interview with BBC. "He was one of the best in the world, not just in Africa. A lot of us think he did not win the Best Player in the World award just because he was African...It was an honour to have the name – he was an inspiration."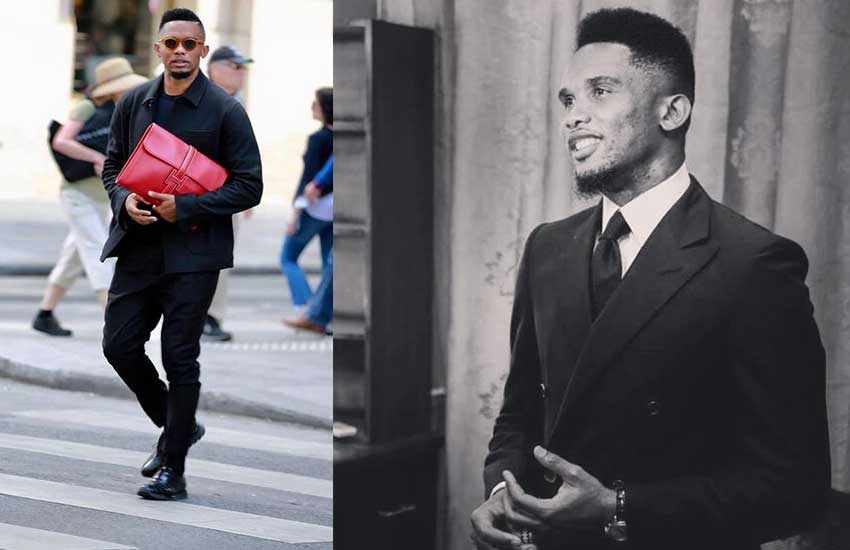 He was rejected by a French football club as a teen
During his teenage years, Eto'o was unable to join a French soccer club due to his young age and a lack of proper identification. Instead, he became a member of Real Madrid's youth academy in 1997, though he barely played for them and was loaned to multiple clubs throughout the late 1990s.
The first time he was paid to play, he brought home $200-plus a week for his family
When Eto'o began to receive payment for playing football, he earned more than $200 a week. His family was incredulous. In an interview, he recalled how his father asked, "Can you really get so much from playing football?" That was just the tip of the iceberg in terms of the money that Eto'o would later command for his football skills.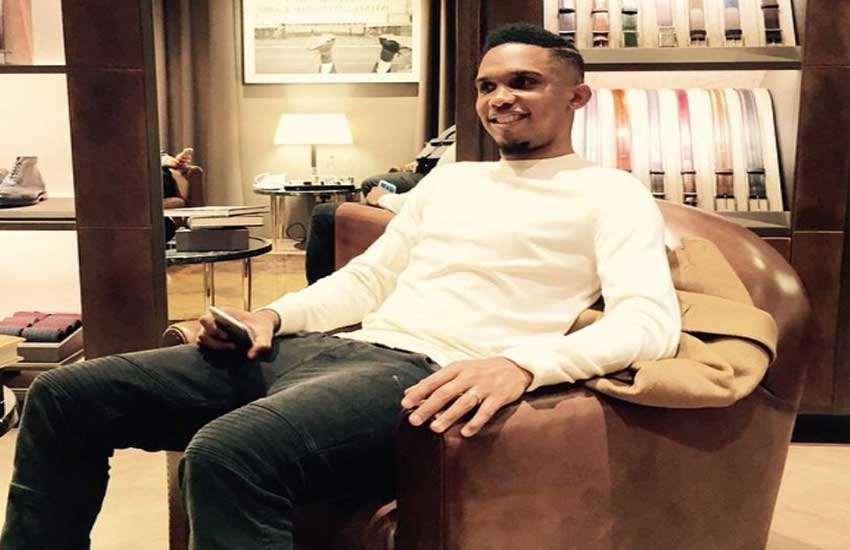 Eto'o holds a Spanish passport
Due to the near-decade that Eto'o spent playing for La Liga in Spain, he now holds a Spanish passport. It enables him not to count among the "foreign players" working in the European Union.
He has faced racism
Samuel has been outspoken about isolated moments of bigotry from spectators over the years. In 2005, during a match with Real Zaragoza, the opposing team's fans made monkey sounds every time Eto'o had the ball, and two of the chanters were given five-month suspensions from sporting events.
Eto'o said that this was not enough punishment and that the Zaragoza stadium should have been closed for a year. He has since stopped bringing his family to his football games.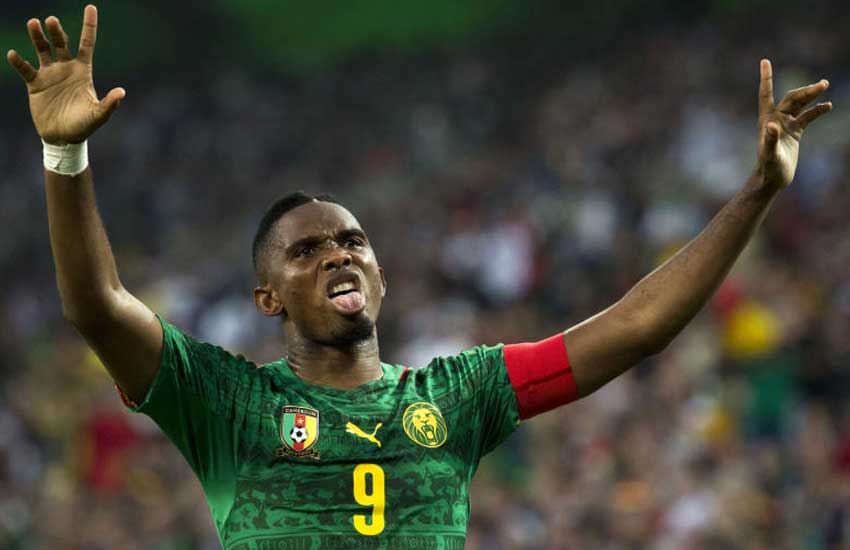 He has been married to his wife, Georgette, since 2007
In June 2007, Eto'o married his longtime girlfriend, Georgette. The couple spends most of their free time in Paris with their three children, Étienne, Maelle, and Siena.
Eto'o holds the record for the number of appearances by an African in La Liga
Eto'o's incredible career in La Liga spanned several years with Real Madrid, where he was loaned to Leganés and Espanyol among others, as well as four seasons with Mallorca and five with Barcelona. During his time at Barcelona, he scored 108 goals in 108 appearances.
He is the most-decorated African player of all time
Eto'o has won the African Player of the Year award four times – in 2003, 2004, 2005, and 2010. He was also the third-place runner-up for the FIFA World Player of the Year award in 2005. Many people claim he was denied the first-place spot due to the fact that he was African.
He was a member of the gold medal-winning 2000 Cameroonian Olympic team, and is a two-time champion of the Africa Cup of Nations. Eto'o is Cameroon's all-time leading scorer and the third most-capped player in the country's history.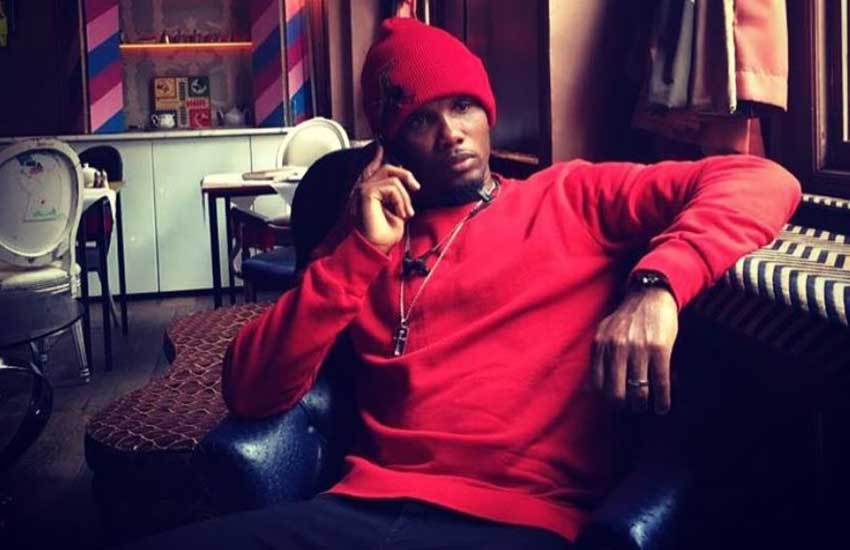 Eto'o landed in hot water following Barcelona's win for the 2004-2005 La Liga title
After Barcelona won the title championship in 2005, the team organized a party in Camp Nou. Eto'o taunted fans in Madrid, chanting "Madrid, carbon, Saluda al campeón" (meaning "Madrid, bastards, salute the champions.") He had to apologize publicly and ask for forgiveness – Real Madrid was his first professional team.
He was the world's highest-paid football player in 2011
In 2011, the Russian soccer club Anzhi Makhachkala signed Eto'o, and their deal made football history, salary-wise. At $26.8 million net per season, Eto'o surpassed Cristiano Ronaldo and Lionel Messi to be the highest-paid football star in the world.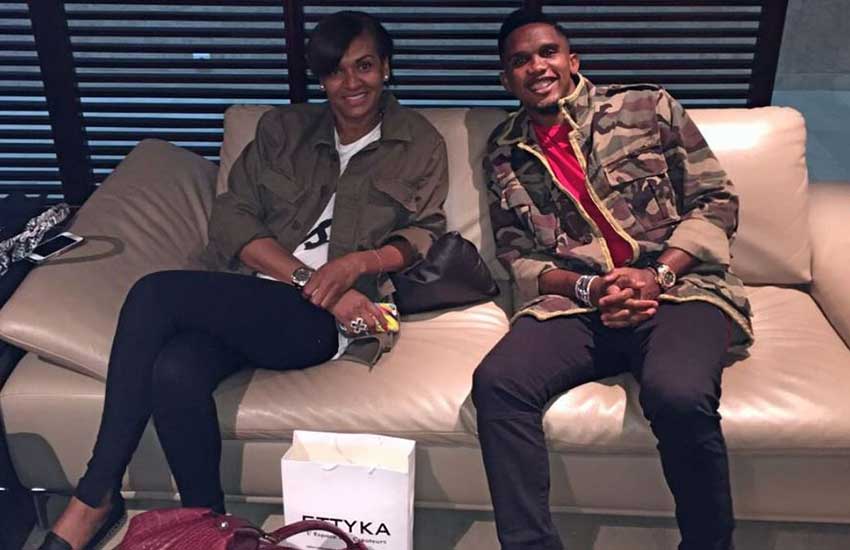 Cameroon did not do well at FIFA 2014, but Eto'o healed with a hug
During this summer's World Cup games in Brazil, the Cameroonian team lost all three matches, disqualified after Brazil beat them 4-1. Eto'o played the first game against Mexico with a knee injury, but sat on the bench and watched the defeats from Croatia and Brazil. However, a heart-warming moment featured on Yahoo! Sports between a heartbroken young Cameroonian fan and Eto'o proves that championship is ultimately about supporting your country and loving your fans.
Eto'o has written nine graphic novels about his life
The most recent novel, "Birth of a Champion," focuses on his formative years in Douala, Cameroon. Joelle Esso, the artist for the books, had little to work with as Eto'o's family couldn't afford a camera growing up, giving her no pictures for reference.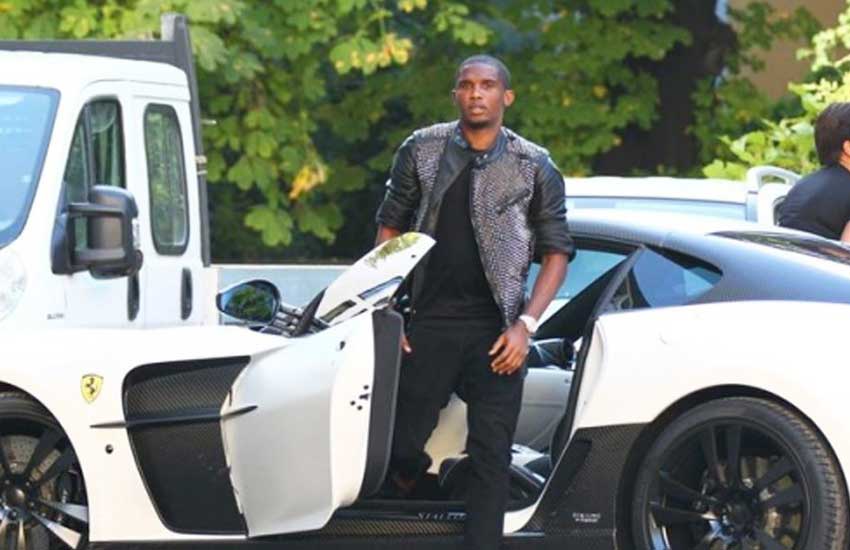 He owns a fleet of cars
With a net worth of $75 million (Sh6.6b), he doesn't leave it all in a bank account. Eto'o has been quite altruistic with his cash but also has some hobbies.
His $6.7 million fleet of cars includes a $2.6 million Bugatti Veyron, a $2.1 million Aston Martin One-77, and a Maybach Xenatec worth $1.2 million.
—Agencies