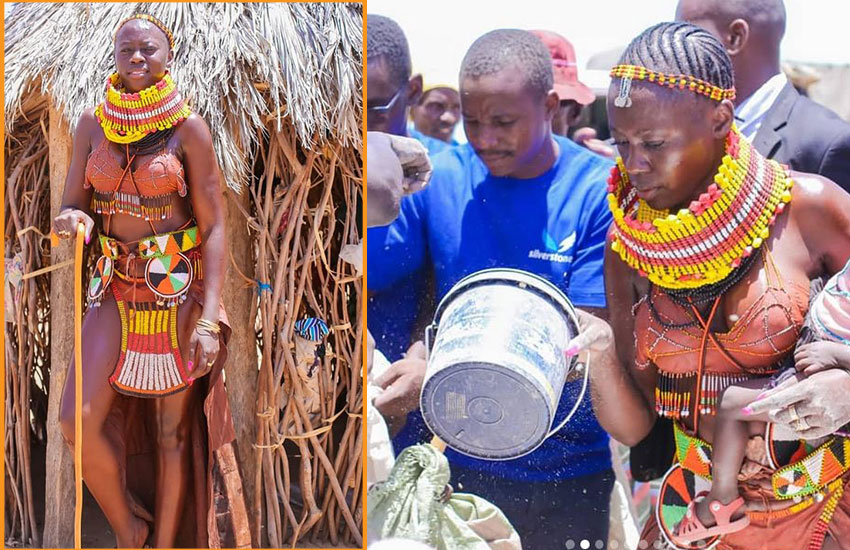 Singer Akothee has earned praise from Kenyans on social media for her efforts to alleviate the suffering of people ravaged by drought in Turkana County.
Many have thanked Akothee for marshalling resources that resulted in trucks of much-needed food and water landing in Lodwar.
While expressing gratitude to all donors who responded to her social media call days ago,  Akothee disclosed that the trucks ferrying tonnes of food and over 10,000 litres of water made over 300 kilometers to reach the people in need.
"Lodwar is the capital city of Turkana, we can't ignore the fact that we always have needy families around us, even in your village, especially the elderly, women and children, so we can't just pass them like that, our food arrived this morning…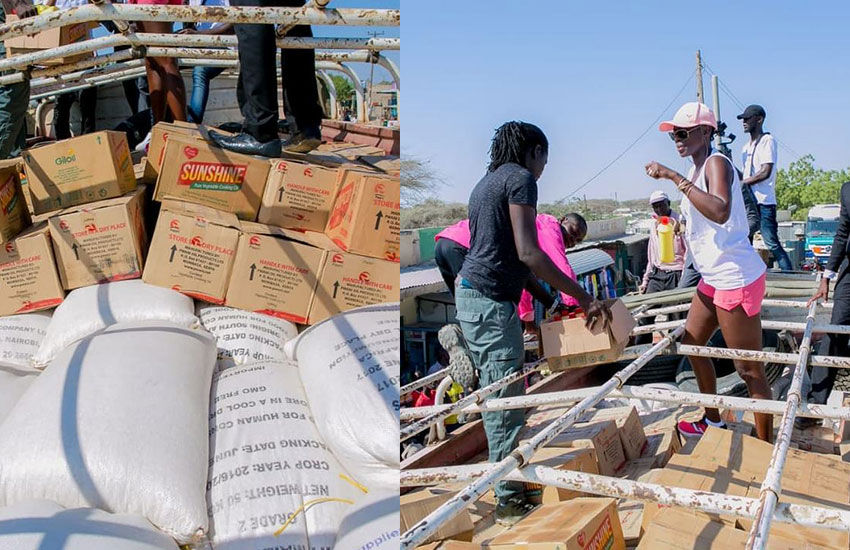 "I have taken with me 10,000 litres of water too! Remember there is a capacity we can't carry due to the roads and to avoid getting stuck in the interiors , so we were advised to take them on trips, so we offload the big lorries in Lodwar town, and only pack what we need for the day , I love you much Be blessed, together we can change something," posted Akothee.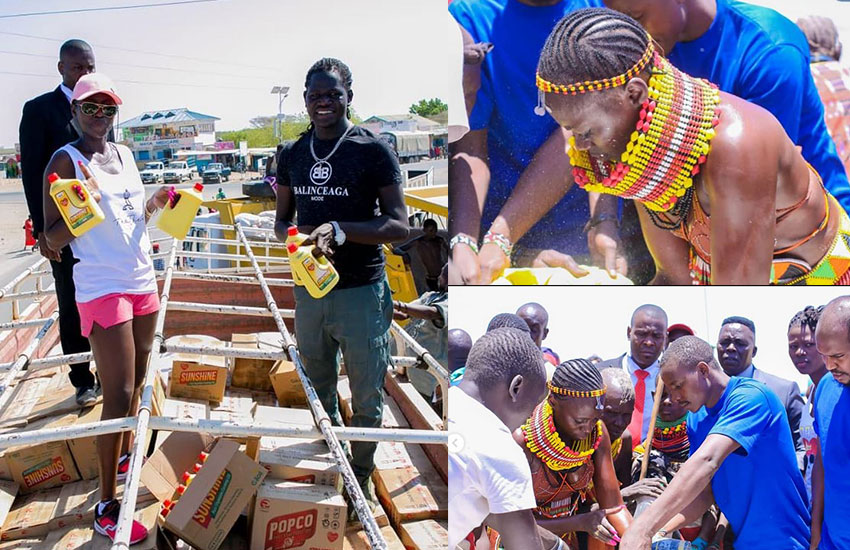 Akothee's efforts follow a similar drive by the Kenya Red Cross Society (KRCS) which is seeking urgent financial support to mitigate the effects of the drought that is estimated to have affected over 1 million households.
The drive was however met with resistance from some Kenyans who argued that the government and KRCS failed to learn from the 2011 drought where money was also collected.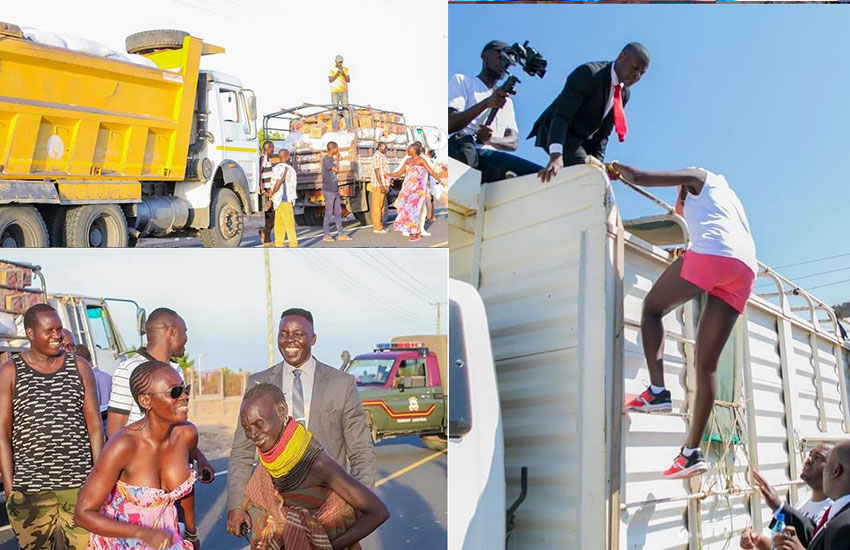 The government has denied claims that Kenyans have died from the drought that has swept over 14 counties.
These are some of the messages from Kenyans to Akothee…
j_omosh40: Thank you for helping us who can't reach there. And showing our contributions were accounted for. A true leader
okindovictor: New turkana in town big up akothee
jackie_britney: Much love akothee
paulineangie: God bless you Akothee.
Ruthiemulats: God bless you
lesiamon3: Wow, u deserve RESPECT Madan kothee
shoxellen: Mbona saa hii hawaongei kuhusu kupanua miguu? Akothee may our God bless you and favour u even more
lisa_karungari: Stay [email protected] you are a real boss
ulfronnie56: Akothee for president
thomasmargareth: Mama role model pig up Stay blessed my sister, much love
purity_jane: One woman of a kind....we love you dearly
its_njoki_: Live long @akotheekenya
wambuishy: God bless you
conniewkenneth: God has blessed you and seeing you Give back is BEAUTIFUL ! More blessings your way.
collinsjuma7320: blessings you're mentor to us youth who are trying to help the needy people in the Society.
Akinyinyaber: Akoth may God give you good health, may He protect you from any harm and may He bless you more.
Reenzippy: God bless you abundantly....akothee