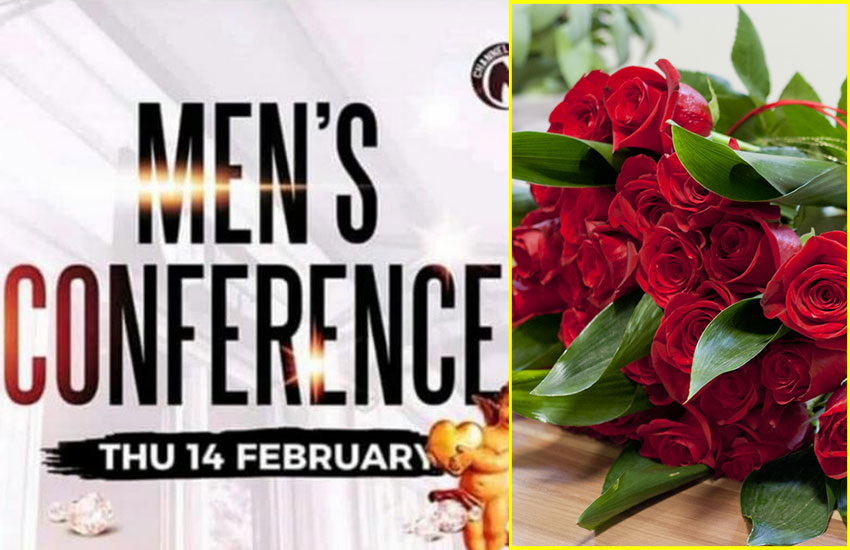 February is a season of love.
Its 14th day especially is considered by many as the day of love, a moment to shower loved ones with affection and express desires.
However, men across the world always come up with ingenious ways to skip Valentine's Day or drive a point home. Even by fictitious means.
A trending hashtag #MensConference has been gaining steam on social media where men have been going on imaginary meetings in a bid to give those they love and expectations that come with this day a wide birth.
Started in South Africa, the hashtag has made its way into Kenya and men in glee have been camping on it. Various celebrities have also jumped into the bandwagon where they humorously wiggling their way out of Valentine's.
Set to start today February 14 to the 16th, the 'meeting' has a full itinerary including the event's to do list and general agenda.
Here are some of the memes from the hashtag.
Kama hujafika hurry please men's conference tunaosha viombo @McaTricky@radiomaisha#BillyNaTrickypic.twitter.com/oeYmT5T491

— Mseiyah Junior (@JuniorMseiyah) February 14, 2019
Men's conference has just kicked off happy valentine pic.twitter.com/4KYUYnQAmD — Paul???? (@K29___) February 14, 2019
This would have not happened to you if you were at men's conference pic.twitter.com/ElTmie7Ksy — Rodney_Flamenco (@flamenco_rodney) February 14, 2019
Men's conference loading... Ndio hawa sisi tumepita Manyani. @JaymoUleMseepic.twitter.com/zGgmNhOlpI — Eng. Peter Kiptoo (@Hon_Kiptoo) February 14, 2019
Men's conference here we come...Great day ahead ladies see you on the 16th... pic.twitter.com/E2Ppajo3gS — MATHIYA (@stanndlovu9) February 14, 2019
At Block B praying @Mens Conference @TallTee6pic.twitter.com/tf5FKjG9zP — Dajaz_Superstar (@dajaz_worldwide) February 14, 2019
Men's conference is looking like it could be a vibe ayy ???? pic.twitter.com/NFRxUMtnqN — Kafiswe (@Kofigram) February 14, 2019
Angith nam angikho I'm attending Men's conference pic.twitter.com/ETm7YdIebC — DR GARRLO (@Givenmtsweni11) February 14, 2019
#BillyNaTricky Men Conference Organisers @BillyMiya@McaTricky@radiomaisha#billynatricky nimeona @Jmphotoholic2 on this pic pic.twitter.com/0fU0w9jKdh — Municipal Husband Collo Mwenyewe (@collomwenyewe) February 14, 2019