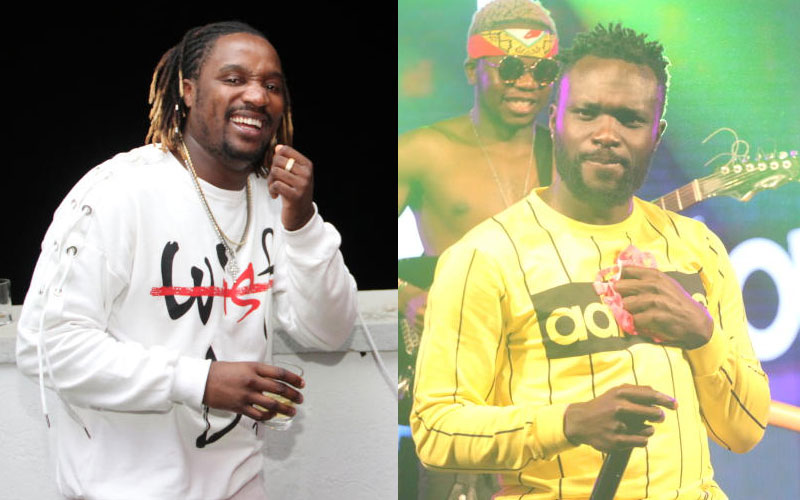 Popular Kenyan musicians Naiboi and Kristoff were forced to cut short their radio interview at Baraka FM studios on Friday after police stormed the studios and fished them out.
As it has emerged, while entering the studios, the two had resorted to taking some photos and recorded videos as it is norm with many celebrities.
However what they didn't know was that the area prohibited taking of photos and videos as they later came to know form the officers manning Cannon Towers.
Also Read: Bruce Odhiambo's coffin specially designed to reflect musical past
"We were just filming, we did not know there were police officers at that entrance. One of them asked as why we were filming them which we replied we were not," Naiboi told Baraka FM.
After the exchange with the police, the two managed to sneak their way into the interview but police trailed them to the studio and demanded to speak to them.
Reports indicate that they were arrested for 'filming in arrears prohibiting photography' but were later released after deleting the photos and videos they had taken.