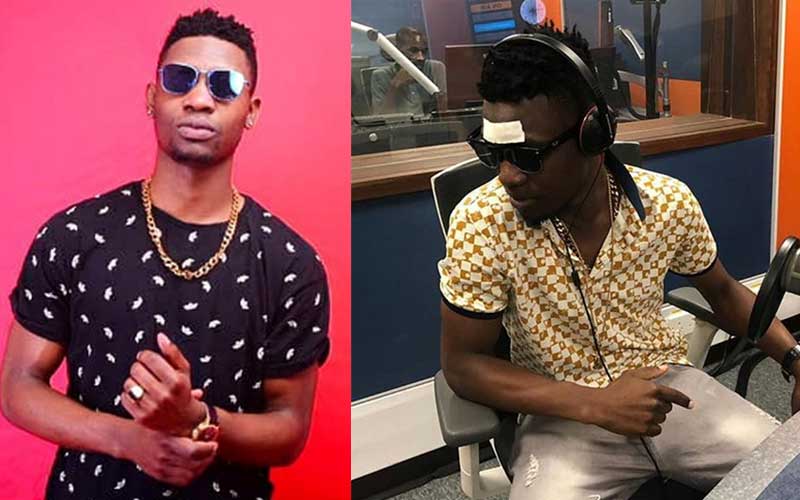 A sudden collapse in the bathroom, hitting hard the concrete floor head first and bleeding profusely on that last day of 2018 nearly prevented secular star KimDanny from crossing over to 2019.
Narrating his ordeal to SDE, the Dole hit maker said a miraculous visit by neighbor while in a state of unconsciousness was all it took to save his life.
"I had gone to the bathroom and suddenly I collapsed. I slipped into unconsciousness for close to 30 minutes as I fell, head first, hitting hard the concrete floor. I was alone in the house and it was just a miracle that my neighbor who was coming to check on me bumped into my unconscious self," he explained.
"After lifting me up, I once again slipped into state of unconsciousness and that prompted him to rush me to hospital. That was the closest I was to death in my life. I have been recovering and I am now doing okay," he said.
Also Read:Hateful gospel industry: Singer KimDanny explains switch to secular music
The artist's brush with death put him on a reflection mode alleging dark forces might be after him as doctors couldn't diagnose anything wrong in his health.
"I think it was some kind of spirit. It is beyond my understanding because the doctor could not find anything wrong after running checkups on my body, save for the torn skin on my forehead. Besides in my life I have never fainted," he said.
"I want to assure my family and fans that I am okay and thank them for getting concerned with my whereabouts," the artist said.
The gospel-turned-secular artist is currently flying high with his song Dole that debuted his entry into the secular world and is receiving massive airplay.