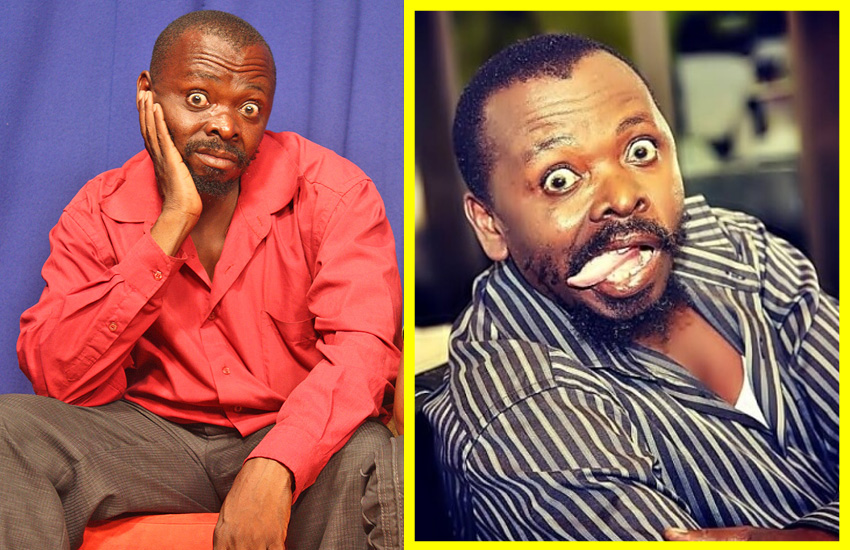 Tanzanian comedy legend Rashidi Mwinshehe better known as Kingwendu has told off naysayers peddling rumors that he is critically ill.
Speaking to Showbiz, Kingwendu clarified that he was not suffering from any ailment neither was he hospitalized anywhere.
He reiterated that reports of his imminent passing were falsehoods and, in fact, he had gone for years without even having bouts of malaria.
"Unajua watu wanaonizushia habari za ugonjwa, mara oo… nimekufa ni wale ambao hawajaniona muda mrefu kwani nafanya kazi zangu binafsi na shoo mbalimbali za muziki huko mikoani, ingawa mimi sishtuki kwani wananitabiria umri mrefu," said Kingwendu.
The Mapepe hitmaker explained that those behind the reports were individuals who have not seen him in a while and were trying to fill the blanks.
He added that he will not be distracted and will keep on performing.
Famed for trailblazing the Bongo comedy scene with the late Mzee Majuto, Kingwendu sought the Kisarawe parliamentary seat under the Civic United Front (CUF) party in 2015 and garnered over 8,000 votes.
He lost to the incumbent, Seleiman Jafo, who was running on a Chama Cha Mapinduzi (CCM) ticket.
"Kiukweli kabisa matokeo ya mwanzo kabisa ilikua inaonyesha mimi naongoza lakini baada ya kumaliza kuhesabu kura ikaonekana amenishinda yule bwana Suleiman Jafo wa CCM. Nimejaribu na nimethubutu kwa mara ya kwanza kugombea nafasi kubwa ya Ubunge.. nimeenda vizuri tu na sitachoka na wala sitaacha, najipanga tena kwa mara nyingine najua nimekosea wapi na ntajipanga upya na ntaenda kusomea siasa Zaidi" he told Millardayo
Mzee Majuto passed away four months ago while receiving treatment at Tanzania's Muhimbili National Hospital in Dar es Salaam.
Would you like to get published on Standard Media websites? You can now email us breaking news, story ideas, human interest articles or interesting videos on: [email protected]