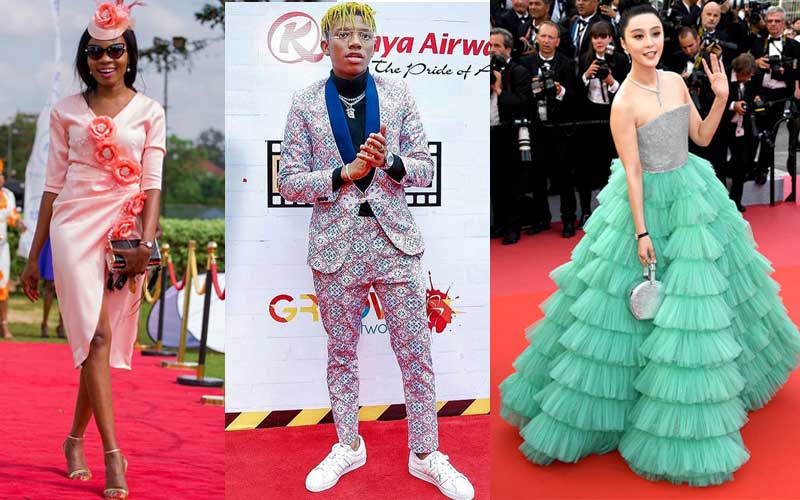 When it comes to red carpet moments, hitting the red carpet looking stylish has seemingly become a requirement.
Over the years, celebrities around the world have continued to invest in their fashions and the year 2018 did not disappoint.
From the Royal Wedding screening, Pulse Music Video Awards, Grammy Awards to the Oscars, celebrities held their mantle aloft when it came to fashion.
We take a look at some best moments on the red carpet.
Lucia Musau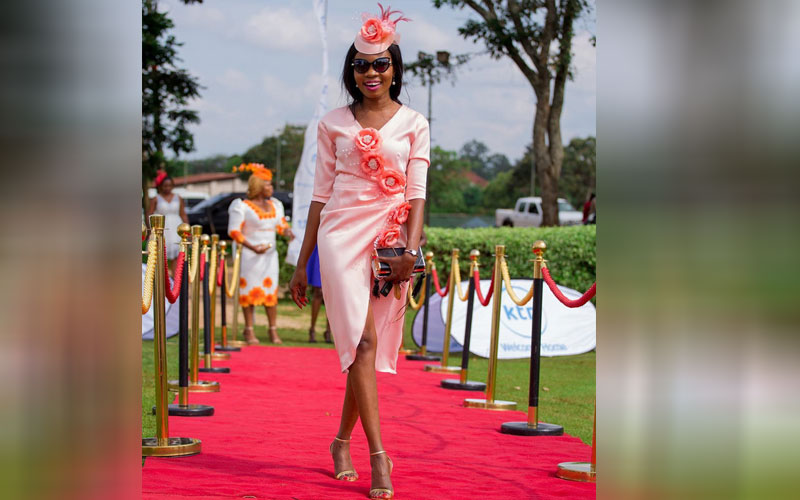 Award-winning fashion blogger and PR guru Lucia Musau is among the few ladies who killed it during the Royal Wedding screening at Windsor Golf and Country Club back in May. The marketer, founder, and CEO of African Elite came rocking a pink-flowered dress and capped her looks with a matching crown. She absolutely killed the show.
Jamal Gaddafi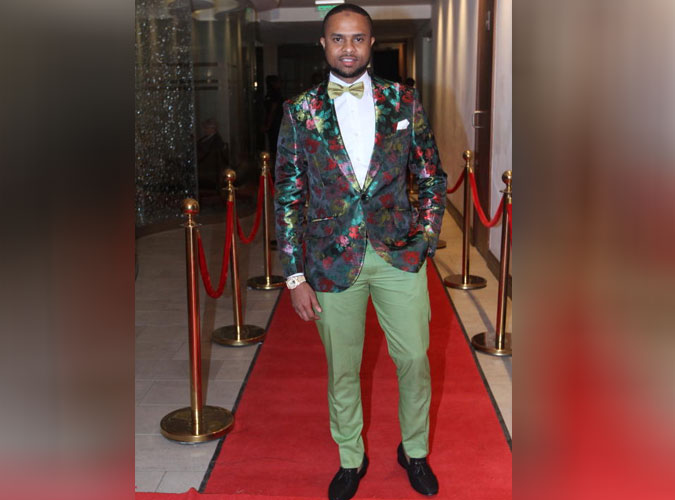 The TV presenter was arguably among the best dressed male celebrity that graced the Pulse Music Video Awards (PMVA) at Trademark Hotel in Nairobi. Jamal hit the Red Carpet clad in a designer coat, dull green trousers matched with a bow tie and finished all up with a cool white shirt. He simply nailed it.
Lupita Nyong'o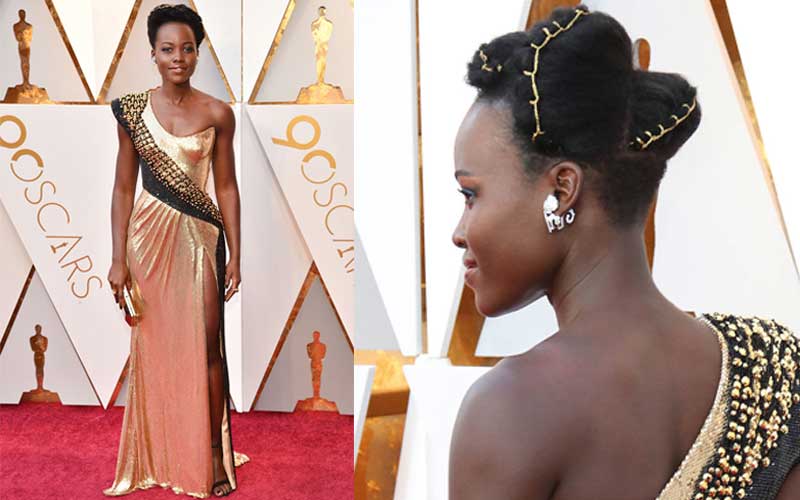 The Black Panther star lived up to her reputation as one of Hollywood's most-fashionable attended the 2018 Academy Awards in a gold Versace dress, Alexandre Birman shoes, and Niwaka jewels. The look made her appear a strong, powerful and confident woman she is.
Masterpiece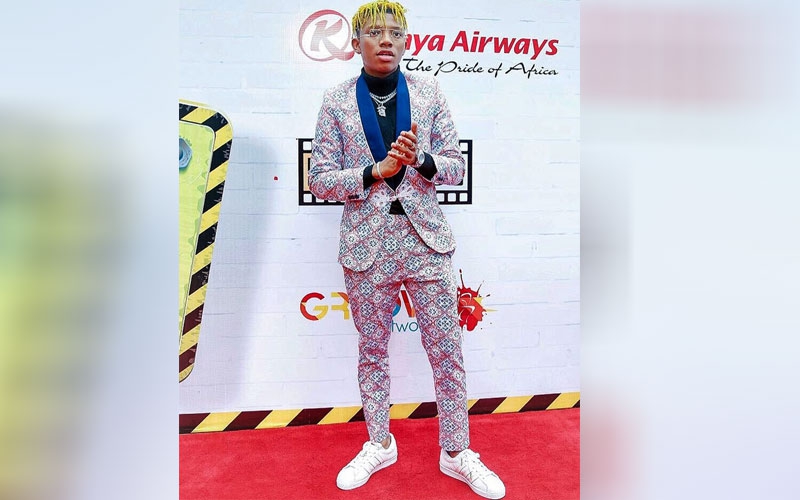 During Groove awards held at the Kasarani Gymnasium in Nairobi, Masterpiece wore a printed white suit pairing it with a black turtleneck. Add that to stylish chains that he had won and you get an outstanding look.
Ariana Grande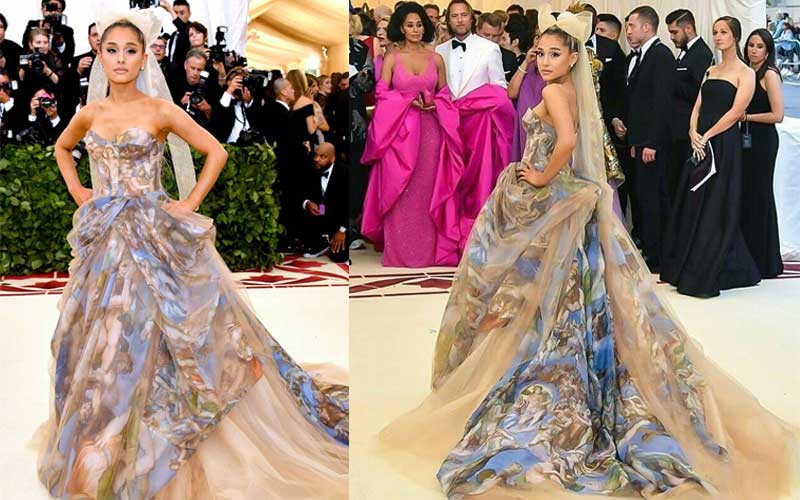 The singer attended the 2018 Met Gala on May 7 in a Vera Wang gown. The 24-year-old pop star wore a see-through bow in her hair, which was dyed white at the back and fell in a long ponytail. She topped all up with Butani earrings and looked beautiful.
Chadwick Boseman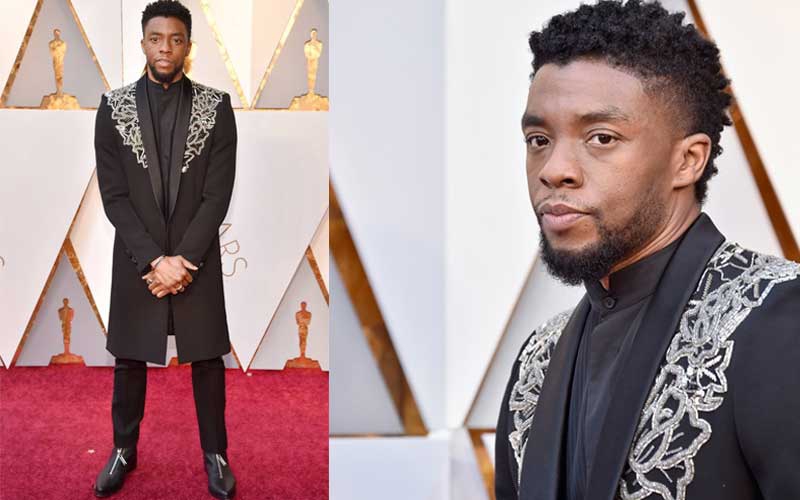 Black Panther star Chadwick Boseman took over the Red Carpet at the 2018 Oscars wearing a black coat with silver embellishments that felt like a sneaky tribute to his character T'Challa. With a silver zipper detail running down the middle of his leather shoes, he proved that menswear can never be boring.
Cardi B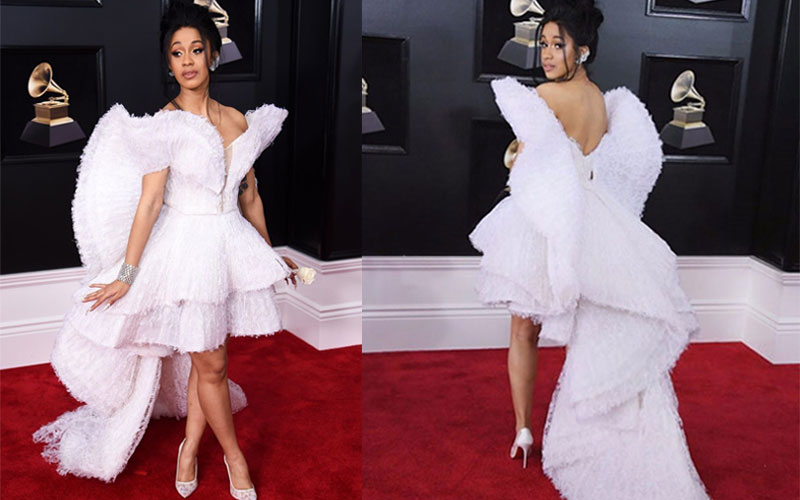 The singer arrived at the 60th annual Grammy awards in New York while wearing an Ashi Studio dress, Messika jewelry, and Christian Louboutin heels on January 28. The short skirt with train that flowed from her shoulders made her stand out!
Designer Ashok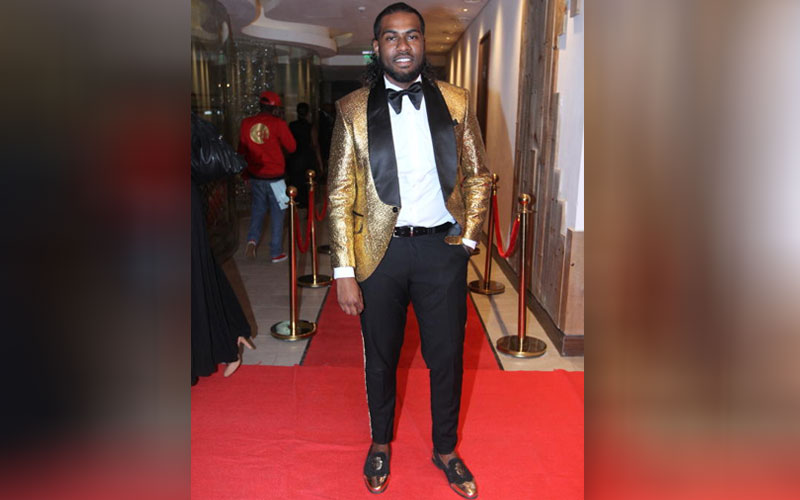 In the list of male celebrities hitting the red carpet looking outstanding in 2018, Designer Ashok would not miss. In the Pulse Music Video Awards held at Trademark Hotel in Village Market, he matched up his black and gold tux with brogues of the same color. He absolutely delivered.
Fan Bingbing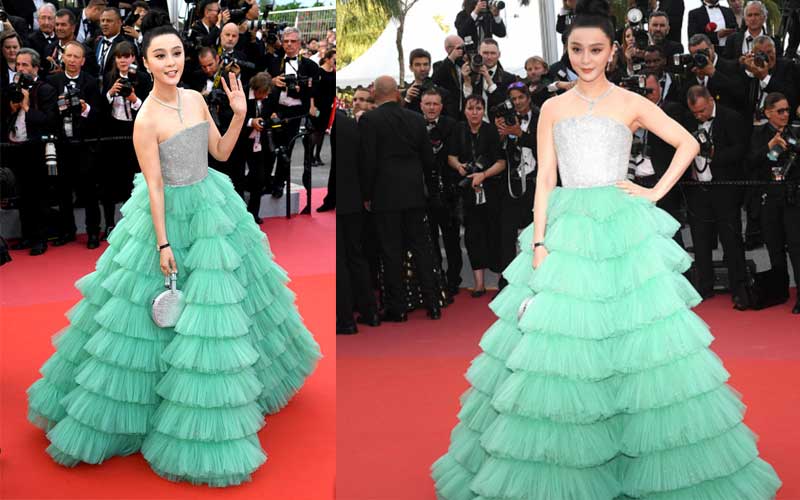 When the Chinese actress attended the Cannes Film Festival this year in France, she wore a bejeweled and tulle tiered gown created by Tunisian designer Ali Karoui. With an embellished bodice, the De Beers necklace made her look like a princess.
Trevor Noah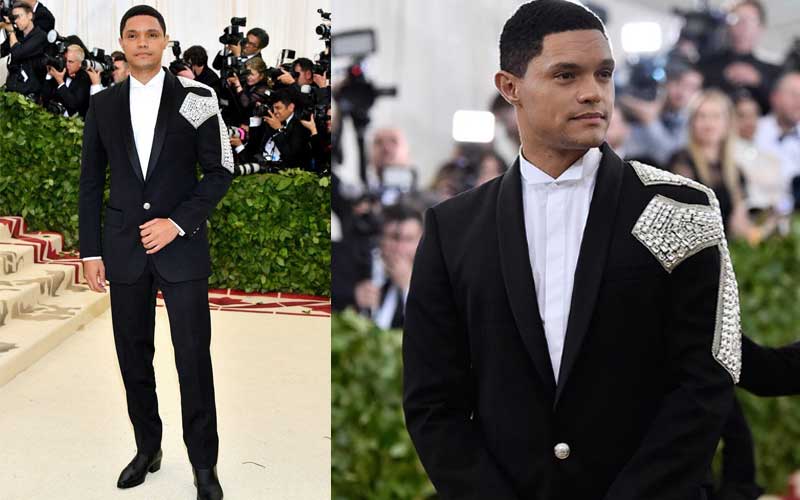 The popular South African radio host, political commentator and comedian rocked the red carpet at the 2018 Met Gala in New York wearing a customer-made black Balmain suit and white shirt with a huge cross on his left arm.
Would you like to get published on Standard Media websites? You can now email us breaking news, story ideas, human interest articles or interesting videos on: [email protected]