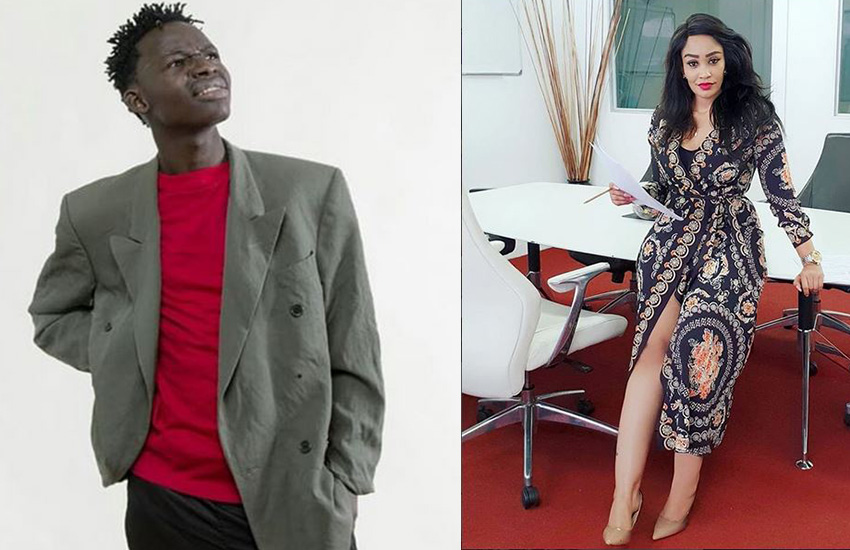 Popular comedian Paul Kimani Njoroge better known as MCA Tricky has been sliding in the Direct Message (DM) of South Africa based Ugandan socialite and business woman, Zari Hassan.
As it turns out, the mother of five has not been responding to MCA Tricky's messages.
Zari's response came after the comedian left a comment on her post asking why she assumed his direct message to her on Instagram.
"mcatricky Manze @zarithebosslady mbona ulilenga DM yangu," wrote the comedian.
She responded stating that she rarely checks her Inbox, a thing that might have prompted her not to reply to MCA Tricky's message.
"I don't check dm's" reads Zari's response to MCA Tricky.
But speaking to SDE, MCA hinted that he was he was in business talks with Zari.
"Zari ni Tourism ambassador wa Uganda, so in case nikitaka kuenda uko si naongea nae," he said.
The Churchill Show top comedian joined the Standard Group as a co-host of the Radio Maisha Asubuhi show alongside the ever fresh Billy Miya.
He bagged the Best Performance TV comedy category award at the Kalasha Awards, 2018.
November is the hustle month and we are all about youngins making their money, and we need your help. Do you know of any young person in school/campus who is running a hustle that absolutely deserves to be celebrated? Drop us an email on: [email protected]