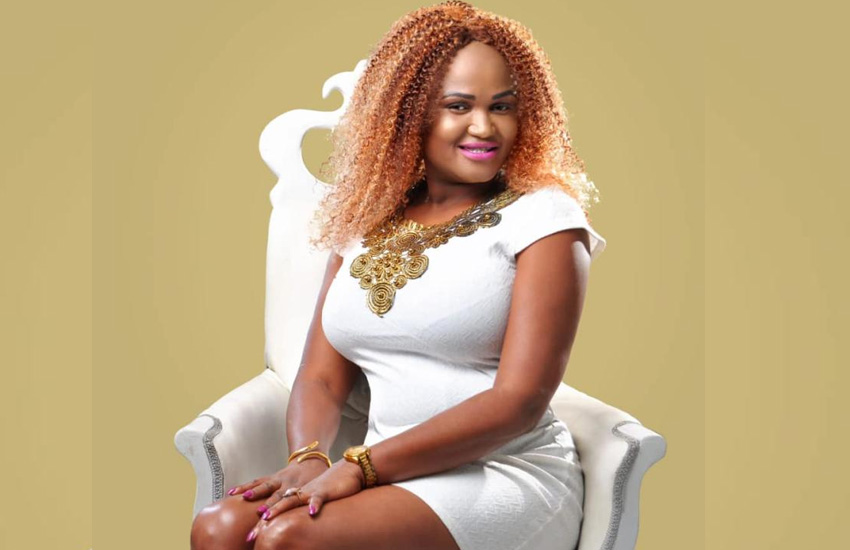 Less than eight months since launching her first Nigerian movie titled Almost Perfect, Nollywood actress and producer Conny Kabarry has added another feather onto her cap.
The movie featured at the Nairobi's Prestige Cinema in Prestige Plaza last February.
The mother of four did Kenya proud by scooping awards for Best Nollywood Pan African Film Maker of the Year (East Africa) and Nollywood Actress of the Year during awards recently held in Abuja, Nigeria.
An elated Conny took to social media to congratulate her fans, who she said had been of great support. 
"Without my fans I wouldn't have made it. I also want to take this opportunity to thank the organisers of the event, who worked hard to ensure the process was transparent," she said.
Following her win, and being the first Kenyan to bag the honour, Conny has not only landed herself a contract to feature in popular Nigerian series, The Chosen Beads, scheduled to begin early next year, but she has also been appointed the Nelas Academy coordinator.
The series, which features a number of Nollywood stars, will kick off in February next year and Nairobi will be one of the select locations this time. Conny is part of the group that will travel to Germany, Turkey and Ukraine next year to feature in the series.
"I requested that they consider Kenya as one of the locations for the series set to be shot in countries such as Ukraine, Turkey and Germany," Conny said.
She added that her role in the Academy would be to coordinate issues pertaining to the series shoot together with other members and see to it that it becomes a success.
According to Conny, for one to become a member of the academy, they need to register and pay an annual fee.
"One qualification is the ability to speak good English since the series is strictly shot in English".
Connie was among those who submitted their entries during the recent Kalasha Awards nominee event, but did not make it, something she says did not stop her from pursuing her goals. She hopes to one day bag a Kalasha award.
"I believe there is time for everything. Besides, God's timing is the best. Regarding the 2018 Kalasha nominees, I want to take this opportunity to congratulate them and request them to look forward in working with Nelas," she said, adding that that would be a boost and a great achievement for the increasingly popular Kenyan film industry.
The actress, who became the first to secure a direct place in the Actors Guild of Nigeria - Abuja Chapter, early last year registered her Nairobi-based company, Conny Kabarry Productions, with Nigerian company Angelic Touch Production, in a collaborative screen effort that has seen the production of a television series titled The Dangerous Mission in various locations within Nairobi.
The movie, which features renowned Nollywood actors Emeka Ike and Paul Sambo , will be complete in the next three days and is directed by Kliff Girect.
Connie, who plays the role of a no-nonsense wife to Emeka, says the movie will be launched tomorrow at an event dubbed Nigeria meets Kenya at Benelix Lounge, Greenspan Mall, Donhoolm. Away from the screen, Conny is wife to renowned Benga musician Dolla Kabarry.
November is the hustle month and we are all about youngins making their money, and we need your help. Do you know of any young person in school/campus who is running a hustle that absolutely deserves to be celebrated? Drop us an email on: [email protected]