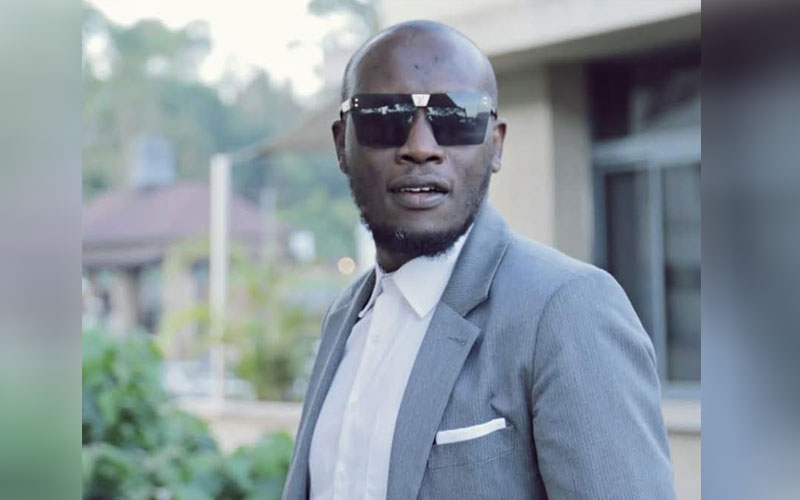 Veteran singer Daddy Owen has given rare details regarding the condition of one of his eyes.
Speaking in an interview, the celebrated singer said that one of his eyes got damaged from a beating he got from an angry mob after botched robbery.
"My friends and I had planned to steal in a matatu, but things did not turn out well as the people in that matatu beat me up," he disclosed.
The Mbona hit maker revealed that having come from rural areas, his struggle to fit into urban life saw him joining a gang in which he terrorized Nairobians for close to three years.
"I came to Nairobi from shags, met different people here, and as a young person, I wanted to fit in the crew. I joined a gang that we used to call 'Mbogi', and our work was to rob from people. I don't like this story but I want to inspire someone who will hear it. I became a thug for two to three years," he said.
Despite losing some of his friends in the escapades, the singer was still determined to make a life out of his criminal activities.
"Most of my friends were killed, others burned down to ashes but I still did it. You know it is only serious when it happens to you?" Daddy Owen said.
"There were no phones and so my friends realised that there were askaris in that car and left without my knowledge. Like we had planned, I started the mission of stealing from the back seats but I was caught and badly beaten. That is when my eye was pierced," he added.
However, from that experience he vowed to change his ways.
"I realized I needed to change my life as well as behavior. I had fought so hard to fit in the gang, but all of them did not come to visit me in hospital," he said.
"The most supportive person was my brother Rufftone, who completely stood by me because my dad was away, working to keep the family going. He was the big brother and he really helped me. He mentored me and my music journey was inspired by him. Immediately after I was discharged from hospital, I got saved," he concluded.
November is the hustle month and we are all about youngins making their money, and we need your help. Do you know of any young person in school/campus who is running a hustle that absolutely deserves to be celebrated? Drop us an email on: [email protected]