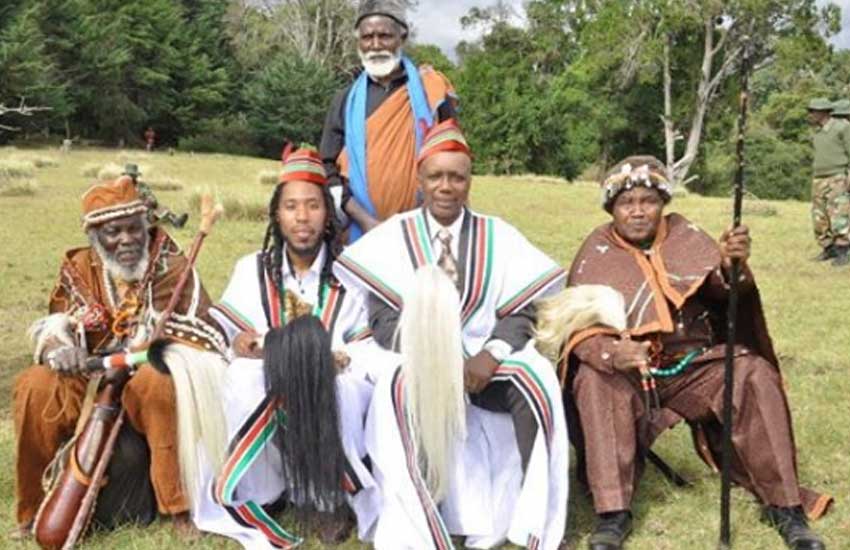 The promoter of the late American king of pop, Michael Jackson, is in Kenya.
Qadree El-Amin jetted into the country on October 1st and according to Mwakilishi, headed to Nyeri in search of "divine intervention."
The news outlet added that El-Amin was received warmly by locals and inducted into the Kikuyu community.
El-Amin was given a Kikuyu name, Mungai, while his associate who accompanied him in the trip, US Hip Hop producer Prince Michael was christened Muchiri.
Speaking in Kimahuri village, Kieni, El-Amin was quoted saying that he was a changed man.
"Now that I have visited the shrine, and spoke to God, I will head back to the U.S. and refrain from causing any trouble."
The two reportedly laid wreaths at the grave of Elijah Kamitha Kiambati - a man famed for reviving the Mount Kenya Prayer Walk in 1935.
In March 2017, the promoter lost a suit where he was seeking a stake in the late Michael Jackson's wealth.
In the initial lawsuit, former Michael Jackson associates including Qadree El-Amin had claimed that the singer had promised them a 15-percent stake in his estate.
Would you like to get published on Standard Media websites? You can now email us breaking news, story ideas, human interest articles or interesting videos on: [email protected]