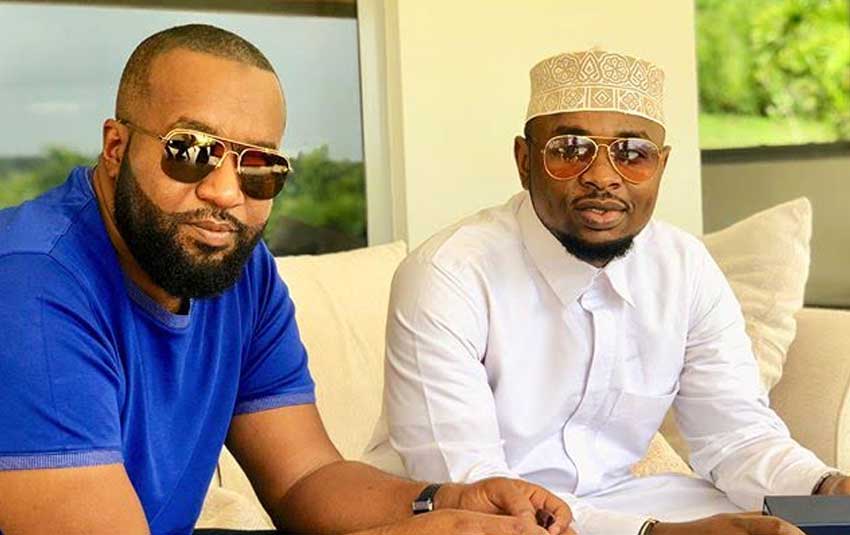 Ommy Dimpoz is a lucky man to be alive after undergoing a 12-hour operation that left him in a coma.
Missing from the entertainment scene for a while now, the bongo crooner has much to be grateful for and of those he owes a big thank you to is none other than Mombasa governor, Hassan Joho who came to his rescue.
''Governor Joho noticed that I was having problems swallowing food during Alikiba's wedding in Mombasa. I could barely swallow anything. He offered to take me to his personal doctors for checkup,'' speaking to a local tabloid Ommy disclosed.
After the much-needed consultation took place Joho's doctors advised the 'Yanje' hitmaker to go to South Africa for specialized treatment after it was discovered that his condition was dire.
With support from Ali Kiba's recording label where he is signed, RockStaar 4000 Management and the Mombasa governor, funds were raised and the artist was flown to South Africa for treatment where he is said to be recuperating from.
However, it would not be a breeze and the doctors discussed the risks of the operation.
Quoted by Nairobi News, Ommy revealed that he wasn't so sure he would come out of it alive.
The operation was to rectify his esophagus all the way from his throat which took over 12 hours and despite being successful he was left in a coma.
''When I woke up, I was informed I had been into a coma for nine days. It was a major operation all the way down to my stomach and I thank God I am alive. I'm also very grateful to Governor Joho and Alikiba,'' the bongo artist said.
It is not clear when he will be discharged but speaking to the tabloid, the 'Hello Baby' revealed that he has plans to fly to Mombasa where he would continue to recover from.
''Nilipitia kipindi kigumu kidogo.. Nilikuwa naumwa nimefanyiwa operation kubwa kwa hiyo nimetumia kama siku 15 hospitali lakini namshukuru Mungu nimetoka sasa hivi na I hope I will come back stronger….asanteni sana,'' Ommy Dimpoz says in his last video posted on June which has since garnered thousands of comments.