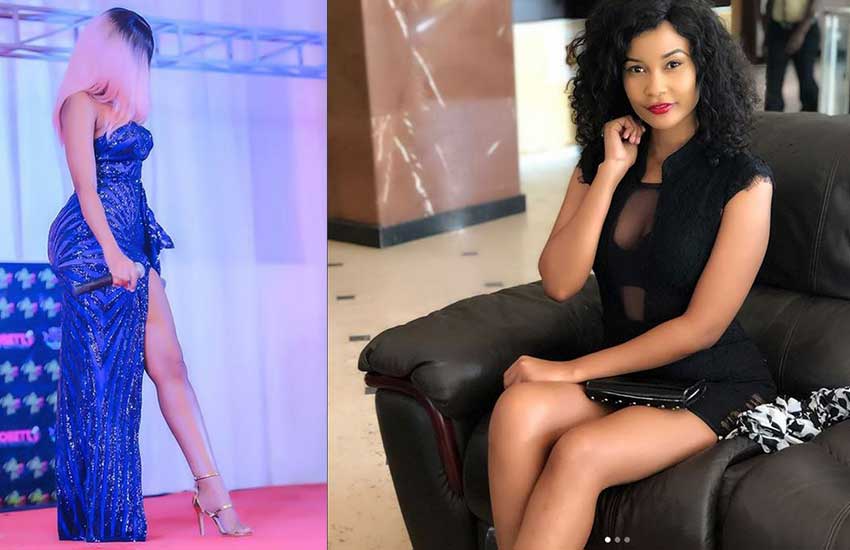 Hamisa Mobetto has found herself on the wrong side of the law and forced to apologize after a photo of the video vixen in a bikini was posted on Instagram and widely circulated.
The photos which were posted on June, 23rd 2018, contravene Tanzanian laws.
Summoned by the Tanzania Communications Regulatory Authority who are tasked with enforcing decency in the bongo country, the authority stated that the said photos were capable of influencing children into aping the bad behaviour.
"Mwananitindo wa Tanzania Hamisa Mobetto anatuhumiwa kugiuka sharia za kielectroniki na posta kwa kuhcapishwa picha za utupu and Nusu uchi katika Mtandao wa Instgram kinyume na sheria. Picha hizo zinakiuka maadli ya kitanzania na zinaweza kuwashawishi watoto kuiga tabia mabaya. Hamisa Mobetto alichapisha picha hizo hizo tarehe 23, Juni mwaka 2018, saa saba na dakika nane. Picha hii inamuonyesha mama akiwa uchi huku ameshika mkono karibu na seehemt zake za siri," read part of the statement.
In her defence, the pretty socialite revealed that the photos were taken in Nairobi for commercial purposes blaming imposters for putting them up.
She went on to urge the government to take stern action on those using fake accounts to tarnish her name.
"Naomba Kutumia Fursa Hii Kuomba Radhi Kwa Watanzania na Wengine Wote Ambao Ni Watumiaji Wa Mitandao . Kuhusiana Na Kitendo Cha Mimi Kutuma Picha Zangu Zinazoonyesha Nusu Utupu Kwenye Page Zao Za Instagram.
"Pia Natumia Fursa Hii Kuwashukuru Kamati Ya Maudhui Kwa Jinsi Walivyonita Kwenye Kamati Yao Na Kunipa Nafasi Ya Kujitetea Na Mwisho Kufanya Uamuzi Wenye Haki Kwangu Na Kwa Wapenzi (fans) Wangu Wote.''
Another celebrity who was also forced to make a public apology is actress Irene Uwoya after she also posted a photo of Beyoncé that was considered indecent.
"Wapenzi Wangu ...ndugu zangu...wakubwa zangu na wadogo zangu naomba radhi kwapicha niliyopost...najua niliwakwaza mnisamehe sana sikujua ntawakwaza nisababu tu ya role model Wangu beyonce!!!nimejifunza Sasa!!!nawapenda" she wrote.
Related Topics