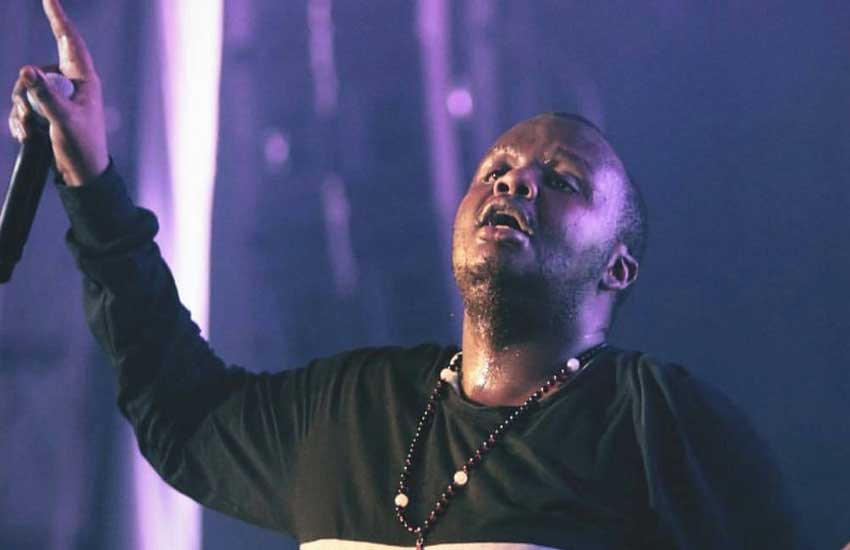 Do not judge a book by the cover, so goes the old adage.
When you see him up in the stage performing with the Kansoul and landing corporate deals left right, it is easy to assume that Mejja is living the life of a superstar.
Well, in a recent interview with Radio Jambo, Mejja revealed how he contemplated suicide after his baby mama called it quits via a sms with no explanation.
 The 'Bablas' hit maker revealed that his ex dumped him while he was coming from signing a well-paying deal with a brewery company in Thika. Thinking it was a wrong text, he realized something was off after his calls went unanswered.
"We were in good terms and had been together for 5 years. All of a sudden when I went to sign a contract I got a text asking me if I had arrived safely and I said I did. Then the next thing I got a text telling me to move on with my life. I thought the text was meant for someone else and she had mistakenly sent it to me," Mejja narrated.
Upon reaching home, Mejja found his ex, baby and the house help were nowhere to be seen. A few household items were also missing.
He was devastated
Forced to deal with the situation alone, the entertainer revealed that he could not share his problems with friends thinking they would not understand.
Reaching a breaking point, suicide thoughts took residence in his mind.
"Suicide is a thought that crosses your mind, I can't deny that. You feel suicidal because you look at other people's happy lives and you feel that there is something wrong with your life. It crossed my mind but there was a friend of mine who would come and we would hang out and when the suicidal thoughts crossed my mind we would start talking about stuff like football so he kept me busy and away from my thoughts. But the problem was at night because the negative thoughts would creep in when you are alone. I rarely slept at night," he added.
The father of one went to urge people to keep close relationships and not covet what they see because it is not always the case.
"It's good to talk about depression, if you have friends reach out, call them, and see them physically because they lie sometimes that they are okay and they are not… And don't believe everything you see on social media, because if I didn't tell you my story you would never know. Don't wish for someone's life because you don't know their story.''