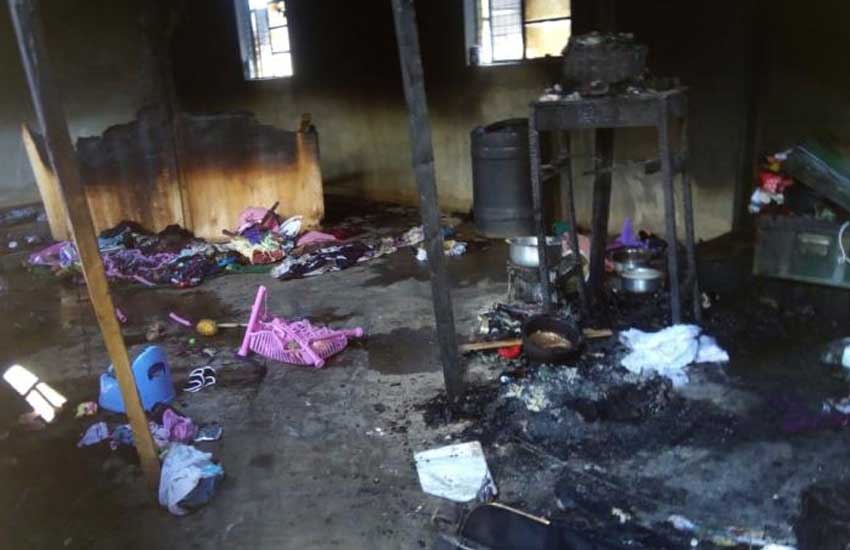 Amos Lengura, said to be in his mid 30s, and the one-year-old child died on Monday evening.
Mr Lengura, a land broker in Ngong, and his son were burnt beyond recognition while his wife, Jane Leruma, a police constable from Laikipia County, got serious burns.
Jerrican of petrol
According to the househelp, Josephine Sheila, the man came to visit his family, as he usually did, but this time he was carrying a jerrican of petrol.
She said Lengura locked the house, dragged his wife and child into the bedroom and set it on fire.
Sheila said she had gone to a neighbour's house when she saw the fire and called other police officers to help extinguish the flames.
She claimed the man had a second wife in Narok and that this had caused disagreements between him and the policewoman.
"He had visited on Tuesday last week and returned Monday evening, which is unusual," she said.
Juliet Mueni, a neighbour, said when rescuers broke down the door to try to put out the fire, they found the man's body on the floor in the bedroom while his wife was lying on the bed.
The child's body was also on the bed.
Nthawa Chief David Ngari said the woman was rushed to Tenri Hospital and later to Kenyatta National Hospital.
He said police officers were investigating the incident.
Nothing was salvaged from the house.
The bodies were moved to the Embu Level Five Teaching and Referral Hospital mortuary.