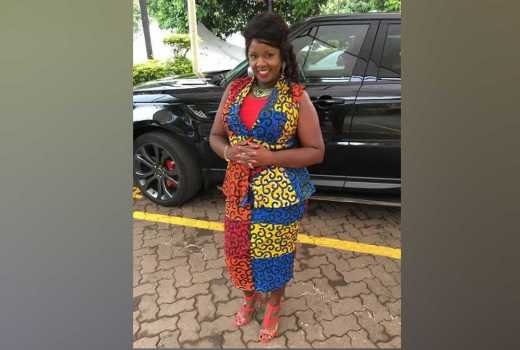 Reverend Kathy Kiuna of Jesus Christian Centre (JCC) sent social media into a frenzy after she made a promise to her followers that they would each own brand new cars before end of the year, 2017.
She made the post in November last year as she used the hashtag #40DaysOfGlory to spread the message on Twitter.
It was, however, her prophesy of new cars for her followers that excited Kenyans:
Before the end of December, you shall be driving your own car in Jesus Name! #40DaysOfGlory

— Rev Kathy Kiuna (@RevKathyKiuna) November 14, 2017
Fast forward, it is six days into the New Year, 13 days late, after her promised 40 days and her followers' are still waiting for their cars.
Well, the Kiuna's are not new to controversy. As their followers waited for cars, Bishop Allan Kiuna, husband to Reverend Kathy Kiuna, stirred up things with a confession that he was planning on getting a jet.
His reason? It is tedious flying Business Class from continent to continent.
As he waits for his jet, so are their followers for their cars.
Most of the netizens, however, took over the prophesy post and sarcastically started questioning if indeed they were ever going to get the prophesised cars:
@KathunguK my #40DaysOfGlory Reward Audi A6 not yet delivered, but still waiting patiently. pic.twitter.com/lLdx0xnTEI — Kathungu (@Kisumba) January 2, 2018
KOT: wapi gari ulipromise , MUM?@RevKathyKiuna : pic.twitter.com/YLOuyPo0gf — Charles Odawo (@CharlesOdawo) December 26, 2017
Dear @RevKathyKiuna

Your car account is in arrears of one Ford Focus RS. Please remit said automotive to one Mr. Wile E ASAP to avoid being listed with the CRB.

Kind regards — Wile E.Coyote ???????? (@Attilla_IV) January 2, 2018
Rev Kiuna told us to claim it. Well hello 2018 #40daysofGlorypic.twitter.com/COO5YE3Qos — Wateba 3.1 ???????? (@iWateba) January 1, 2018
Car thee Kiuna, where is the car? ???????????????? — ???????????????? (@PhixxTonito) December 31, 2017
December which year? pic.twitter.com/5GlEWP899A — Chabi Chab (@chabixchab) December 31, 2017
#40DaysOfGlory almost up and the only car keys I own are khakis. Dafuuuuq? pic.twitter.com/TgIyTRRKDL — Shaffie Waru (@Mwass_) December 11, 2017
Mum, ave already moved into a house with parking.... — sirr kamunyu (@nisirr) December 30, 2017
Mummy and daddy said after #40DaysOfGlory well all have our cars. Yours hasn't arrived yet? Just be patient. https://t.co/MeNvCMa9ph — • OCHANYO ® • (@Adrian_Ochanyo) January 5, 2018
Yes Garage is Ready...DL Updated. @RevKathyKiuna Tell me when i can go pick it up. My whole village is waiting #40DaysOfGlorypic.twitter.com/8H3gdQqypS — Barasa Kevine® (@kevine_b) January 2, 2018