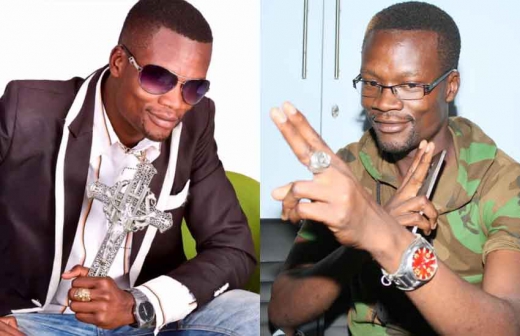 Onyi Jalamo has disputed claims that he was Sh10 million for the NASA Tibim song
Jalamo stated 'Tibim' paid well, but not Sh10m
The Supreme Court has given 'NASA Tibim' a lifeline
It took him less than an hour to compose, record, and release the audio.
But when Joseph Onyango Ochieng', popularly known as Onyi Jalamo, released NASA Tibim, he had no idea that it would receive such massive airplay and become the official Opposition song.
The song is a remix of an earlier version, Dan Oria Tena, in support of a local politician vying for a county assembly seat in Nairobi. In the remix, he added other Opposition leaders.
Tibim has transformed Jalamo from a struggling small club artiste to a much-sought-after performer.
The song went through a lull after the presidential results were released showing Opposition leader Raila Odinga had lost.
Lifeline
But it got a lifeline following the ruling of the Supreme Court nullifying President Uhuru Kenyatta's win. It was the theme song on the city streets among Opposition supporters.
On the day of the ruling, Cyrus Kimani, a music vendor from Dandora, sold almost 1,000 CDs belonging to the musician.
"I am humbled by the reception of the song and I thank God because I did not expect it to be so appreciated," Jalamo told Metropolitan.
Rumours were rife that he had been well paid by NASA, to the tune of Sh10 million.
"Ignore the many reports doing the rounds on social media from a section of bloggers. It is true that I have been paid handsomely by Raila Odinga, but it is not Sh10 million," he said.
According to him, more is yet to come.
"I have an agreement with Raila, who has already invited me to his office and home to seal the deal," he added.
Jalamo has also been given a music sound system and a van by the former prime minister.
Related Topics