Sorry single ladies, IEBC CEO Ezra Chiloba is officially off the market.
Chiloba – or Chilobae as has been lovingly nicknamed by his female admirers – is a happily married man, according to IEBC Commissioner Roselyn Akombe.
Speaking as the electoral body delivered the final verdict on the 2017 presidential poll, Akombe noted that Chiloba had topped Google search trends in Kenya as web users sought to find out his marital status.
 "I saw that a lot of the searches were his age…whether or not he is married…and I am really going to be disappointing a lot of young beautiful women out there. Too bad! Our CEO has been taken. He is happily married and he is not a Muslim," she said amidst laughter from her fellow commissioners.
All is not lost, though, fisilets as Akombe added, "…you can still make attempts to change him.
This announcement has, however, not gone down well with a section of his admirers.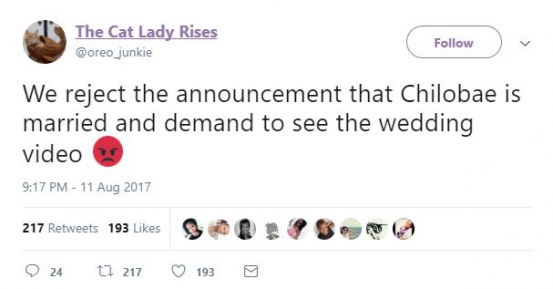 After Kenyans took to the ballot on August 8, IEBC officials took turns to update the nation on the progress of tallying process.
A section of Kenyans took to social media to comment on Chiloba's looks – and just like that, Chiloba became Chilobae.