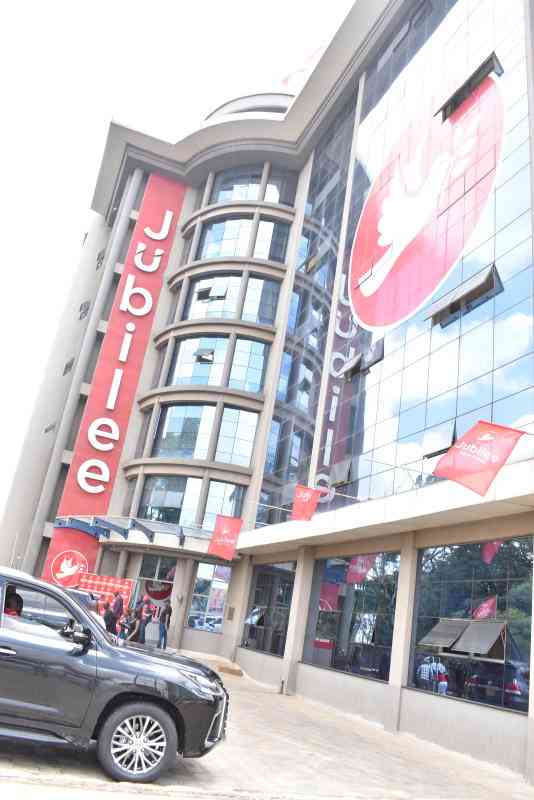 Emani Business Centre in Pangani is home to the Jubilee Party headquarters, which is led by President Uhuru Kenyatta is facing the auctioneer's hammer.
It sits on a parcel of land measuring 0.5 acres, L.R number 209/1530- Emani Business Centre and registered under Farmers Industry Limited and Ms Florence Wairimu Mbugua.A notice on Monday, August 29, in the Daily Nation says that before a bid can be placed, a bidder must deposit Sh5 million in cash or bankers' checks.
The auction will take place on Tuesday, September 13 according to the notice issued by Garam Investments Auctioneers, the company in charge of the process.
"Kindly reach out to the owner of the property. Jubilee Party is a tenant. If the property is auctioned, we will simply relocate to a new building," Jubilee Party Secretary-General Jeremiah Kioni told Standard Digital when we sought his comment.
"Under instructions received from the chargee's advocates, we shall sell by public auction the undermentioned properties, together with buildings and improvements erected thereon," noted the auctioneers.
Kioni said the building didn't belong to the Jubilee party which is only a tenant.
"Please get in touch with the property owners to get more information about the auction. Jubilee Party will simply move to a new building if the building is put up for auction because we do not own it, Kioni clarified.
Related Topics