For several weeks now, Gordon Owino has not found peace. Whenever he stops, people mill around him chanting "Wajackoyah!"
This was not the case until Prof George Wajackoyah came into the picture seeking to become Kenya's fifth president during the August 9 elections.
It was then that curious people noticed that Owino had a striking semblance with Roots party presidential aspirant.
In an interview with The Standard, Owino said he had several times been stopped by Kenyans seeking to talk to him.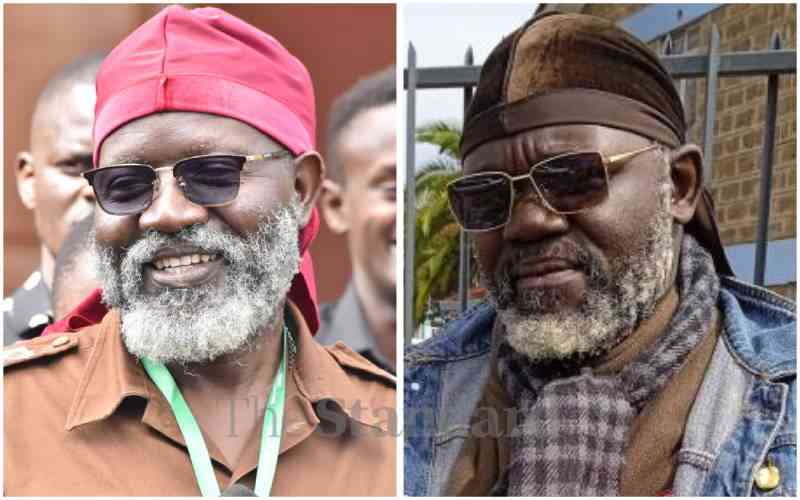 He said others also ask him for money in exchange for their votes. "When people started calling me Wajackoyah, I accepted because they insist I'm the real Wajackoyah," Owino said.
The man from Oyugis is a boda boda rider on Ngong road, not far from Kibra, where he lives in Nairobi. "I've been a rider for four years. Sometimes fellow riders follow me thinking I am on campaign trail. People stop me promising votes and others ask for money," Owino says.
Owino's mobile phone salutation reads: "Be like a pineapple: Stand tall, wear a crown and be sweet."
And like the Roots party presidential hopeful, Owino supports legalisation of marijuana if it can seal debts and reduce poverty. "I have never smoked or dealt with bhang, but I support Wajackoyah's thoughts about the legalisation of the marijuana if it has a lot of economic values," he says.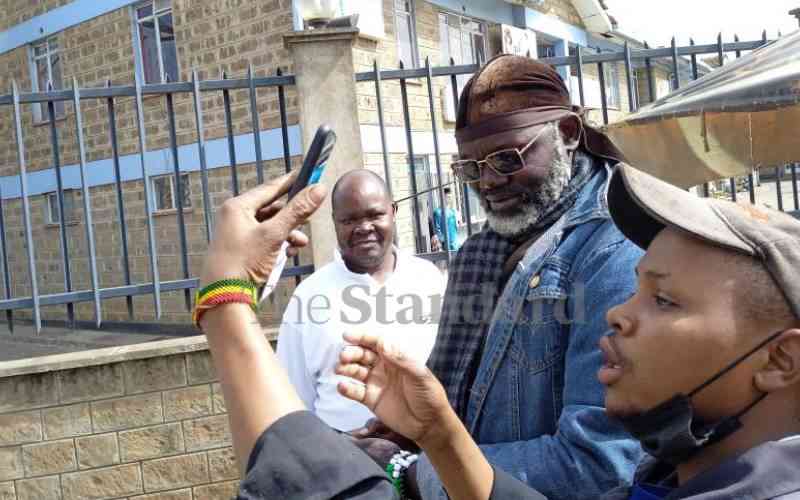 I
Wajackoyah says he does not smoke bhang. "It is a very good idea because marijuana should not be a preserve of few rich. Look at the case of a man who was found to have planted the bhang valued at over Sh1 million in his house in Eldoret," Wajackoyah has said in his campaigns.
Owino says it is strange how authorities know the value of nabbed bhang, yet no one is allowed to plant them. "It seems the common mwananchi has been denied opportunities to deal so that few people in the country can benefit. I support Wajackoyah for political reasons and I would support his idea if it has economic value," he said.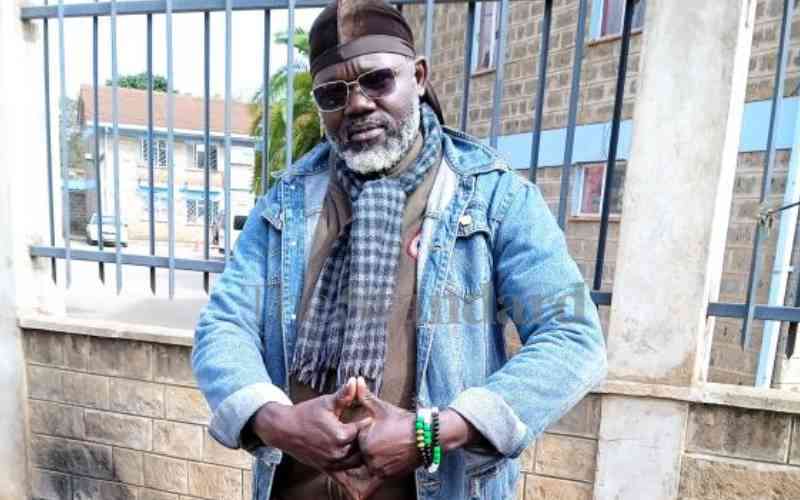 Apart from those milling around him and chanting his name, Owino says others just stop him for photo sessions.
"I have accepted the name and I hope it will bring good tidings my way, even though in some instances the followers block my way," he says.
Unlike Wajackoyah, who wears many educational hats, Owino says he was unable to go beyond high school due to school fee challenges.
Wajackoyah's educational background is extraordinary; he has many law degrees from different universities worldwide.
Related Topics