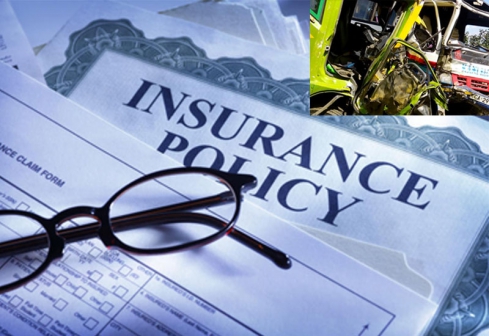 Michael Odero is a sad man. In 2012, his young daughter was knocked down by a motor vehicle and she died.
"I took up the case with an advocate in Kisumu where the case was registered at Winam Court. After appearing in court twice for hearing between May and August 2013, my lawyer advised me to sit back and wait as he does his work. He said I would be compensated.
However, towards the end of 2013, he cut off communication and also turned down most of my appointments with him," Odero recalls. He later discovered that the advocate had already negotiated with the insurance company, UAP, and was paid Sh2.1 million.
"After pull and push with my advocate for a year, he informed me that the out-of-court settlement was Sh250, 000.
"I doubted the amount and told him to show me the agreement and payment documents, but he declined. In December 2015, he deposited Sh151, 200 with Winam Court and told me to go and pick it up there.
"Out of frustration, I went and I was given Sh149, 700. I also learnt that the case was not terminated officially as the file was still open. I seek your intervention to help me get my right from the lawyer and the truth about the payment as UAP Insurance has also declined to show me any payment documents," he told the Nairobian Defender.
The Nairobian Defender took up this case and is still pursuing it.
Michael is not the only one facing hurdles when it comes to compensation from insurance companies.
Tales of how people have been duped into buying policies that later end up not meeting the rosy picture that had been painted during the signing of the contract continue to flood social media, with people seeking justice.
When Philip Jack Natunga bought an insurance policy in 2011, his plan was to continue with the stipulated contribution of Sh3,623 every month until its maturity when he was to receive the total amount contributed plus an interest as a final payment.
Unfortunately, this was not to be. Jack lost his job in February 2013, long before his policy matured.
This meant that he would not be in a position to keep contributing the monthly amount.
He informed his insurer about the situation and requested for the policy to be terminated and he be given the amount he had contributed by that time.
Up until that time, 2013, Jack had contributed up to Sh68,837.64.
"I then talked to my agent who is based in Nakuru about my situation, but she has not helped me at all. I just want to surrender the policy and get my money back.
"I went to their Bungoma office where they told me they have nothing to give me as a surrender value. Please help me," Jack pleaded with the Nairobian Defender.
Some insurers claim that sometimes this happens as a result of failure of the policy holders.
"Sometimes, customers do not take time to read the fine print of their policies, and get into difficulty when they stop paying premiums," said Mr. Francis Muriuki, of Britam.
What then can potential holders do to ensure they get the best out of their policies? This is not to say that no one ever gets compensated when a claim is placed.
The case of Dominic Owuor comes to mind. He insured his motorbike with Xplico Insurance. But the motorbike was later stolen, and he immediately reported to the police, obtained an OB number and presented a claim to the insurance company for compensation.
However, the speed at which the company was communicating to him about the matter, had him worried.
This is why he sought the help of the Defender to help fast track the process.
"I tried calling them, and even went to their offices, only to be given empty promises mpaka nimechoka. I was given an offer letter on February 5, 2016, but up to now, I have not received my compensation," he said.
After the intervention of the Defender, Owuor was paid Sh80,500 by the insurer.
The insurer said the delay was caused by miscommunication.
"We did look into the matter, and confirmed that the cheque was lying at our offices awaiting collection by our esteemed customer or their insurance agent. Inadvertently, there was miscommunication," the insurer said when contacted by the Defender.
So what is it that a policy holder needs to know before taking a cover?
According to Insurance Regulatory Authority (IRA) Communication Manager Noella Mutanda, it important for an individual to identify the need they are trying to take a cover against, and conduct research on it.
"Most people just take what insurance agents tell them as gospel truth. Therefore, no one looks out for the client's safety when signing up for these policies," she says.
Agents earn commissions and that is why they go out and bring on board anyone who is willing to sign up. Sometimes, this is done in haste and the insured ends up taking a cover they either do not need or one that does not cover what they wanted. "
An agent explains how this works.
"I signed up someone for a health cover, and they have faithfully remitted all their policies, but when my client went to the hospital to deliver, her maternity cover could not be compensated.
"This is because she personally chose to undergo caesarian section instead of the normal delivery, a cover she had not taken when signing up for this policy," revealed Joy, an insurance agent.
According to Joy, most clients do not reveal their intentions for taking these covers and do not read the terms and conditions of the policies.
"So it becomes a problem when they make a claim and the insurance company cannot pay the claim," she says.
"Had I known that this is what she wanted a cover for, I would have given her a policy that allows for elective CS."
It is also common for individuals to dismiss the small print titled Terms and Conditions on the policy documents.
But Mutanda says that since 2013, IRA standardised the font size of the policy documents.
"We formed a taskforce which stipulated that all insurance companies simplify the wordings in the policy documents and print them in reader-friendly font sizes." Noella said.
She advises individuals to be very keen with the people who approach them selling policies and to check and cross check before making any haste decisions.
"When you are approached by an agent to sign up for a policy, it is very important that you check if their license is still valid.
"Licenses are renewed yearly and it is mandatory for all agents to have their licenses if they are to sign up clients," Mutanda said, adding that insurance companies are penalised if their agents are found to be operating without valid permits.
Related Topics